If you have a child who is befuddled by math, loves games, or both, you need to check out Mystery Math Town. This brand spanking new app is so very much fun that the only mystery will be how to get your iPad back from your kids once they start playing it.
Mystery Math Town is from Artgig Studios, the developer who brought you Marble Math, Alien Buddies and Shake-a-Phrase (see, Fun Apps to Entertain (and Educate) Your Child), and is filled with high quality images and sounds. The app is designed for kids ages 6-12, but I quickly discovered that adults can have fun playing this game too! The app takes you on a journey through Mystery Math Town, navigating through houses and solving math problems to achieve your goals.
This app teaches addition, subtraction and multiplication in a unique and fun way. The math solution is provided (think Jeopardy!) and you have to insert the numbers to be added, subtracted or multiplied. To make the math even more challenging, you can include dice and hash marks in addition to numbers.
The app involves analytical thinking well beyond the typical flash card method of problem solving. You really have to think to make your way through the maze of Mystery Town houses and collect the numbers you need to solve the problems and progress in the game.
The player has two goals. The first is to collect fireflies from houses along a path. The second is to collect gold stars that earn you a portrait for your portrait gallery.
Each house is a maze of rooms (no sane architect would actually design a floor plan that appears in any of these houses, but that's part of the fun!) the players must navigate through to collect their fireflies/gold stars. To enter each room, players need to solve math equations with numbers floating around the room. Players collect the numbers to carry with them into each room and solve equations.
In the beginning, the game is quite simple. You collect the numbers and answer the problems. But the game gets more challenging with each house. Both the maze and math equations become more difficult. Additionally, more numbers float around than you can collect in your drawer. The challenge then becomes deciding which numbers you need to collect to enter the rooms and remembering where to return to retrieve those numbers.
You start by creating an account and designing your avatar. You can pick from different hair, eyes and mouth to create a cute cartoon character. The app lets you sign in when you play so multiple players can enjoy the game and have their progress saved for the next time they play. You can adjust the level of math skills so that each player can enjoy a game that is challenging but not overwhelming.
What makes this game particularly endearing, besides the fantastic graphics and sounds, clever concept and fun game play, is the special features. Many rooms have objects that can be pressed for fun effects. Exploring each room for the first time is especially fun when you take a few moments to explore the objects. You'll want to see what, if anything, responds to being pressed. Hint: press some items more than once for different results.
Here's a video showing the game in action:
While the game says it is designed for 6-12 year olds, the game is so much fun, older kids and adults will enjoy playing the game as well. If you like maze games, Sudoku puzzles and/or having fun, this game is for you too.
Tech Tip: Don't play this game the morning you're supposed to check out of a hotel room, before you take a shower. I tried that…bad idea!
If you're planning a trip and are looking for a fun way to keep your kids occupied, make sure to get Mystery Math Town before you leave. Your kids will be engaged and arrive with better math skills than when they left home. Just don't be surprised when they complain, "Are we there already?"
Mystery Math Town is available for iPad for $2.99 in the iTunes App Store. That's right, for less than the price of renting a movie, you can have hours of entertainment (and education).
Do your kids enjoy math games? Do they like learning through fun? Have you ever become so caught up in a game that you lost track of time? Let us know in the Comments section below!
Artgig Studios provided me with a promo code for this app to review. No compensation was received for the review of this app.
**********************
Verizon Powerful Answers Award
The world has questions. Do you have the answers? If so, then Verizon wants to hear them.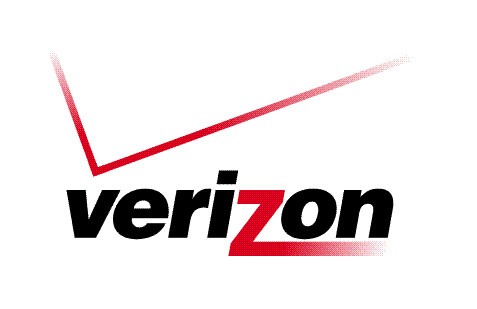 Verizon's Powerful Answers Award is a $10 million challenge to discover innovative ideas in health care, education and sustainability. If you have a great idea that can help others, you may be able to put that idea to good use and earn some real money in the process.
To enter the contest, your idea must use Verizon networks and technology such as wireless, cloud and broadband to help address societal challenges, deliver social benefits and grow markets.
The award has three phases:
1.     Concept submission, which is happening now through June 30, 2013
2.    Full proposals from entrants of selected concepts are due by July 15, 2013
3.    The top 10 proposals in each core area will be asked to pitch their idea to a panel of judges. The pitches will take place between October 15 and November 15, 2013. Winners will be announced at CES 2014.
There will be five winners selected in each of the three core focus areas, with the top prize being $1 million, and ranging to $285k. All of the rules and regulations and information on how to submit a concept can be found at the Powerful Answers Award website.
Good luck to all Wonder of Tech readers who enter!