Shhh… Your mom has a secret. This year for Mother's Day she is really hoping for a tech gift. Your mom may not be a techie, but she is certain to love these tech gifts that will brighten her day.
That's right, your mom is bound to grin with delight when she opens up her Mother's Day present this year and finds one of these tech gifts. For sure!
These tech gifts come in a wide range of prices, certain to fit within any budget. Your job is to choose the one that best suits your mom. You may even find something for yourself!
Omoton Phone and Tablet Stand
If your mom uses her phone or tablet for reading books, checking out recipes, looking at photos or watching videos, she will appreciate this stand. Give her tired arms a rest and let her prop up her phone and tablet at a comfortable angle for viewing.
The Omoton stand can hold a phone or tablet up to 10.1 inches (25.65 cm), including the case. You can rest your phone/tablet on the stand in portrait or landscape view.
The Omoton stand is available in black, gray, silver and rose gold from Amazon for $8.99.
G-Ting Power IQ USB Wall Charger
Traveling often means fighting for outlets in hotel rooms, cruise cabins and airport waiting areas. With the G-Ting Power IQ USB Wall Charger,  you can charge multiple devices at once. The Power IQ lets you charge phones, tablets, bluetooth earbuds, ereaders and other devices that charge with a USB cable.
Available with four or five ports, the Power IQ is currently on sale at Amazon, beginning at $16.97.
Tile
Your mom has a lot of things on her mind so she may forget where she left her keys, purse or car. Tile can help.
Attach a Tile to something you want to keep track of, then use your phone to find it, ring it and see on a map where you left it. If your item isn't where you left it, you can mark it on the Tile app as missing and it will be located if someone with a Tile comes near it.
You can also double-press a Tile to make your phone ring.
This video shows how Tile works:
Tile is available at the Tile website, beginning at $25. Multi-packs are currently on sale for Mother's Day.
Flying Car
Ever since your mom read The Wonder of Tech article on Flying Cars, she has probably been wanting a flying car. While she waits for one mentioned in the article, you can get her this flying car that's also a drone.
The RC Flying Car operates on land as a toy car and in the air as a drone. Your mom will have fun playing with it both ways!
The RC Flying Car is available from Hammacher Schlemmer, currently on sale for $59.95.
Mophie Powerstation
Don't let mom run out of power. The Mophie Powerstation is a portable battery she can use to charge her phone or tablet. She can keep this battery handy in her purse or car when she needs an extra charge to get through the day.
Available in a selection of colors, the Mophie Powerstation can be found on the Verizon Wireless for $69.98.
MonBaby Baby Monitor
If you know a new mom, give her peace of mind for Mother's Day with the MonBaby baby monitor. This baby monitor is a button you attach to your baby's clothing that works with an app on your phone to alert you if your baby stops breathing or rolls over on her stomach. The monitor also keeps track of your baby's sleep pattern through the night so you don't have to go into her room to check on her.
This video shows how the MonBaby works:
The MonBaby is available in three colors and works with both iPhone and Android. You can purchase the MonBaby for $99.99 at the company's website.
Bluesmart One Suitcase
If your mom likes to travel, get her a Bluesmart One suitcase. This bag has a 10,000 mAh battery to keep her devices charged while she's away from home.
The suitcase also has a GPS tracker so she can find it should it become lost or stolen. She can  track her bag as it moves from the plane to baggage claim.
This video shows you how it works:
Not sure how much your bag weighs? This suitcase has a built-in scale so you can avoid airline overweight luggage fees.
The Bluesmart One suitcase is currently on sale at Amazon for $328.
Kate Spade Charging Bag
If your mom is a woman on-the-go, get her the Kate Spade Charging Bag. She can charge her iPhone while looking stylish. The charging pocket in the bag can juice up her iPhone when she's not near an outlet.
Charge the bag wirelessly by putting it on its charging mat.
The Kate Spade Charging Bag is available from Everpurse for $378.
GoPro HERO5
Help your mom capture her favorite memories with a GoPro camera. The Hero5 captures 4K videos and has a 12mp camera for still shots. You can operate the camera with voice commands and using the app on your phone. The camera is waterproof for your underwater adventures.
View your videos and photos on the camera's screen to be sure you got the shots.
The GoPro Hero5 is available from Verizon Wireless for $399.95.
Tranquility Pod
Does your mom need some chill time? Help her to relax with the Tranquility Pod. This is probably the closest thing to returning to comfort of a womb.
Envelope yourself in a peaceful environment as you crawl onto the warm waterbed mattress topped with memory foam. The speakers within the pod stream relaxing music from your phone.
=> See 12 Tech Tools to Help You Relax for other relaxation ideas!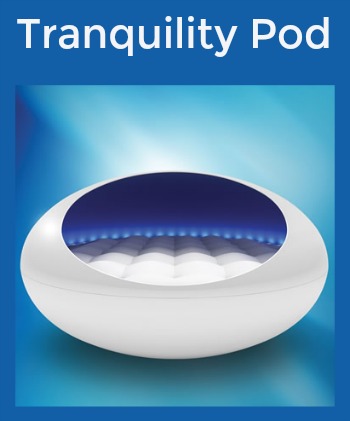 The pod's lights can change color and sync in time with your heartbeat to set a calming mood. Control the relaxing features from an app on your phone.
The Tranquility Pod is available from Hammacher Schlemmer for $30,000.
Your Thoughts
Which of these tech gifts would your mom like? Which of these tech gifts would you like for yourself?
Share your thoughts in the Comments section below!
*Elephant image (edited) courtesy of Thomas Hawk via Flickr and Creative Commons