'Tis the season for holiday music! If you like to listen to tunes to get you in a festive spirit, you should check out these music services. Each one has plenty of options for you to celebrate the season with music.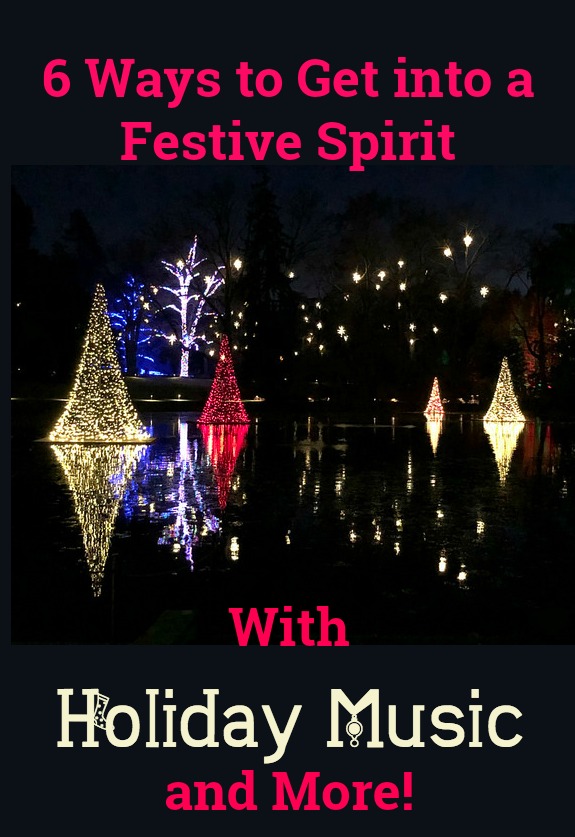 Whether you enjoy the classic holiday tunes or prefer contemporary music, you can find plenty of choices with these music services. Explore the options for your favorite music to make the most of the holiday season. Also see where you can find a guide for holiday movies and TV shows.
Spotify Music
Spotify is full of Holiday playlists for your listening pleasure. Check out playlists such as:
Christmas Songs – Holiday Music
The Ultimate Holiday Playlist
Holiday Hip-Hop
Spotify is free to use, with ads, or ad-free with a paid subscription.
Pandora Radio
Pandora has plenty of holiday channels to get you in a festive mood. go to the Holiday Music page on the Pandora website or search for holiday music on the Pandora app.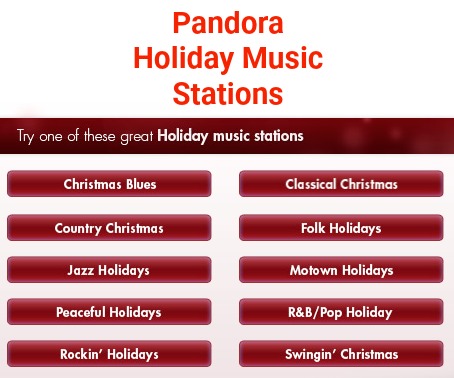 Check out stations such as:
Christmas Blues
Country Christmas
Jazz Holidays
Peaceful Holidays
Rockin' Holidays
Classic Holidays
and more.
Feeling nostalgic? Listen to Christmas Traditional Radio.
Pandora is available in the US and is free to listen to with ads. A paid subscription is offered if you'd like to listen without ads.
SiriusXM Holiday Music Stations
Subscription satellite radio service SiriusXM has started playing holiday music on eight commercial-free stations.
Head to these stations to rock out to holiday tunes:
Holiday Traditions – Channel 4
Holiday Soul – Channel 49 (begins airing December 4 at 12:00 pm ET)
Country Christmas – Channel 58 (begins airing December 4 at 12:00 pm ET)
Holly – Channel 70
Radio Hanukkah – Channel 77 (begins airing December 12 at 12:00 pm ET)
Navidad – Channel 785
Sirius also has a New Year's Nation station on Channel 4, beginning December 30 at 12:00 pm ET.
You can listen to your Sirius channels using Amazon Alexa.
Here's a sample of Sirius Country Christmas:
And a sample of Holiday Soul:
Learn more at the Sirius Holiday Music page.
Apple Music
Search Apple Music for "holiday music" to find songs, playlists and albums you can listen to with an Apple Music subscription. Find holiday music such as the new album by Sia, Every Day Is Christmas.
You can also find holiday music channels on Apple Music Radio and holiday playlists, including:
Instrumental Holiday Music
Holiday Hits
Holiday Classics
Holiday Pop Hits
Rockin' Holiday
Soulful Holiday
Swingin' Holiday
Rockin' Holiday
Latin Holiday
Country Holiday
Children's Holiday Sing-Along
Classical Holiday
Google Play
If you want to listen to holiday music you can check out tunes on Google Play Music, which has a free 30-day trial period.
You can also find holiday music and ringtone apps for Android devices on Google Play. Check out the new free app Christmas Songs Ringtones – Holiday Music that gives you both holiday music and ringtones for your Android device.
Amazon Music
If you're a member of Amazon Prime, you get Prime Music free with your membership. Prime Music has over 2 million songs, including holiday music.
You can also sign up for a paid membership to Amazon Unlimited Music with millions of songs included.
Check out the Holiday Playlist page to add playlists to your Amazon Music account.
Ask Alexa to play your favorite holiday tunes or the Holiday Classics channel. Or just ask her to play "holiday music."
You can also listen to holiday music on the Amazon Music app.
Retail Workers
People who work in retail may not appreciate holiday music outside of work. Often they are subjected to holiday music non-stop for hours on end for the weeks before and during the holiday season.
Retail workers on Twitter discussed which holiday music was especially annoying to them:
Question to people working in retail at this time of year: What Christmas song do you not mind hearing 100 times and which Christmas song sends you plunging into a psychotic abyss?

— edgarwright (@edgarwright) November 26, 2017
Psychotic abyss: baby it's cold outside. All versions.
Don't mind: instrumentals. https://t.co/jBZLmxO4Os

— Megan Welch (@Mrbosslady) November 27, 2017
Classic Holiday Television Shows and Movies
Watching classic holiday television shows and movies can also get you in a festive spirit. Check out the TV Guide website Holiday Guide to see when your favorite shows and movies are playing.
Your Thoughts
Do you enjoy listening to holiday music? Which music services do you use to listen to holiday music? Which songs are your favorites? Which songs send you into a psychotic abyss?
Share your thoughts in the Comments section below!