There is a saying that everyone has a price. What's yours?
At what price would you sell your home? What price would you pay to buy your dream home?
Zillow, an online realty site, has a unique feature called Make Me Move that could turn your realty dreams into a reality. If you own a house that you would be willing to part with for the right price, head to Zillow and enter your address and dream price. Your house is then listed on Zillow with your Make Me Move price for all to see.
The service is free, you don't need to have an appraisal or meet with a real estate agent or keep your home antiseptically tidy for showing at a moment's notice.  People who see your listing on Zillow and are interested can contact you with an anonymous email to ask you questions about your property and perhaps initiate the purchase process.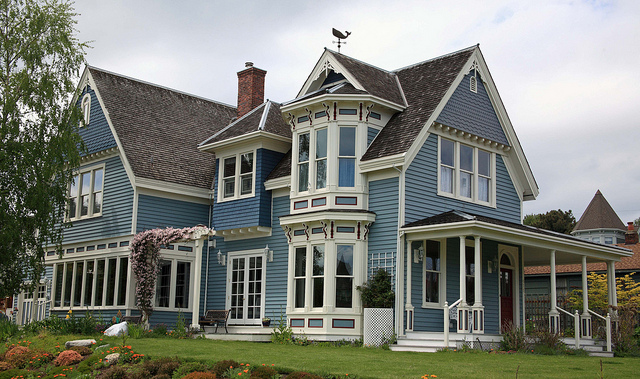 Similarly, if you have a dream home in your area that you've always admired, check out Make Me Move to see if the homeowners have their house listed. You may discover that they can be affordably persuaded to part with their home.
This listing service probably isn't best for actively motivated sellers. Make Me Move isn't widely known so it's not the optimal way to get the maximum traffic through your home. But the service does make it easy to reach out to people who may have fallen in love with your home and are willing to pay a premium price for it.
If you're out and about and want to check out Make Me Move using your mobile device, you can access the service from Zillow's apps. You can search houses listed near you or by entering a location. Make Me Move listings are designated by a blue house icon.

The Zillow app is free for iOS devices in the iTunes App Store and for Android devices at Google Play.
Bottom Line
Check out Zillow's Make Me Move to make your dreams come true!
Do you have a dream home in your area you've always admired? Do you have a selling price at which you would part with your home? Would you list your home on Make Me Move? Let us know in the Comments section below!
* Blue house photo by Frank Kovalchek
**************
I am on vacation and away from the Internet as I focus exclusively on my upcoming Olympic competition. Fascinating Wonder of Tech articles will continue to be published on schedule in my absence as I try for the gold medal.
I will return on August 6 and respond to comments at that time.