When you launched your computer's browser, which home page greeted you? Was it your favorite website? Was it your carefully crafted custom home page? Was it the last page you had open when you closed your browser? Was it a page chosen by your Internet service provider?
You may not have given much thought to choosing your home page or even realized that you could change it, but you should give your home page some thought. Your home page is a tool and like any tool, it should work for you.
Home pages are easy to set and can save you from having to head to where you want to be after you open your browser. They can make life more convenient and give you important information to help you start your day. They can instantly take you to where you left off if you were in the middle of researching a project.
I recently signed up for a new Internet Service Provider (ISP) and after I was done installing the modem and setting up the connection on my computer, I was surprised to see that the software I installed had reset my browser's home page to the ISP's website.
Not appreciated.
I quickly switched my home page back to my preference, but that unwelcome bit of home page hijacking led me to think about the issue.
Taking a few minutes to set your home page now can save you some precious time later.
Your Home Page Options
1. Your Favorite Website
If you find yourself checking Facebook, email, Pinterest, your own website or another site the first thing every day, consider making that site your home page. No need to navigate there, it will load automatically each time you open your browser.
To set your favorite website as your home page, check out these excellent instructions from Wikihow. Make sure to bookmark these instructions in case your favorite website changes, perhaps from eHarmony to The Knot.
2. Your Custom Home Page
You can create a custom home page that provides you with a collection of information that's important to you, such as social media, email, news, weather, sports, stocks and more. Sites such as My Yahoo, iGoogle, My MSN, and Netvibes let you customize your content on a personalized home page. Some of these sites let you choose custom wallpaper, colors and other options.
My Yahoo gives you a wide range of choices such as adding your email, news feeds, RSS feeds, weather, stocks, movie listings, sports scores, Facebook, Twitter, Amazon Gold Box deals, horoscope, recipe of the day, GasBuddy prices, and dozens of other types of content. You can choose from 71 different themes or create a custom theme of your own. You can also arrange the layout of the page.
iGoogle also lets you customize a home page but don't get too used to it. Google is getting rid of iGoogle November 1, 2013, encouraging you to use its Chrome browser as a replacement and add gadgets to your home page there.
If you're missing your custom home page when you're away from your computer, not a problem. Many of these custom home pages offer mobile apps to keep you up-to-date when you're on the go, though iGoogle has already discontinued its mobile app.
3. Coming Back to Where You Left Off
You can have your browser to open to the page(s) you last had open when you closed your browser instead of opening to your home page. With this option, you can still set a home page, for easy navigation by hitting the home icon on your browser's toolbar, but the browser won't open to the home page. Instead, the browser will automatically open to the last windows you had open.
Be careful with this option if you're using a shared computer.
Here is how to select this setting in:
Chrome: click on the wrench in the upper right corner=> Settings=> On startup=> Continue where I left off
Firefox: click on the Firefox tab in the upper left corner=> Options=> Options (sic)=> General=> When Firefox starts=> Show my windows and tabs from last time
Internet Explorer: you can manually open your last browsing session. Go to Tools=> Reopen Last Browsing Session. Unfortunately, making this setting automatic when you open your browser is not an option in Internet Explorer
Safari: click on Settings=> General=> Safari opens with=> All windows from last session
Opera: click on the Opera tab in the upper left corner of your screen, choose Settings=> General=> Startup=> Continue from Last Time.
4. Blank Page
For the quickest loading time and optimal privacy, use a blank page as your home page. Set about:blank as your home page and be greeted with a blank screen when you open your browser.
Poll
What do you use as your home page? Take today's Wonder of Tech poll and let us know!

Bottom Line
Choose your home page. By taking a few minutes to set your home page you can save a few minutes every time you open your browser.
Have you set your home page? Have you changed your home page recently? Have you ever had your home page set for you? Let us know in the Comments section below!
*************
Tech News
Great news for Spotify and Kindle Fire fans! Spotify, the popular Internet radio service, is now available as a free app for the Kindle Fire. You can download your Spotify app at the Amazon Appstore.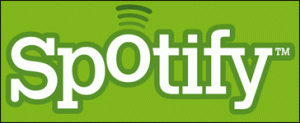 *Lego computer image by Kenny Louie
**Home key image by FreeDigitalPhotos.net