If you're looking to get a new phone, or just get extra cash, you may want to sell your old phone. You can trade in your phone to raise money for a new phone or for something else. By shopping around for the best price you may get a lot more money for your phone than you think.
That four-year old iPhone 4 sitting in your drawer or in your pocket may be worth a whopping $200 (see below). Become an educated seller so you can get the most for your phone!
What to Consider Before You Trade In Your Phone
You may be excited to get a new phone and you may be putting a lot of effort into deciding which one to get. But before you trade in your old phone, you should do some research to figure out where you can get the best price for your phone.
Click on the links below to compare price estimates for your model of phone. Some places will buy other electronics as well as phones so you can declutter and raise money at the same time!
Condition
The better the condition of your phone, the more money you can get for it, in most cases. If your phone is in good working order but has suffered some scratches or dents, look for trade in programs that don't adjust the price according to the condition of the phone.
Some places don't care about the condition of your phone so long as it's in good working order. Dents and scratches? Not a problem at some stores, those imperfections won't affect the price.
Storage Space
If you splurged on the maximum storage space for your phone, look for deals that give you more money for more storage space. Some trade-in programs don't take storage space into consideration when setting the price for phones but still may be the best deal for you. Be sure to compare deals.
Age of Your Phone
That phone sitting in your drawer that's a few generations past its prime may be worth more than you think. If you have an older phone, you may have a tough time selling it for a decent price unless you trade it in for a new phone.
Some carriers are offering high trade-in prices for older phones as an incentive to get customers to trade up to a new phone and extend their contracts. Be sure to shop around to compare prices between carriers.
AT&T and Verizon are offering $200 towards the purchase of a new phone for iPhone 4 and 4S in good working order. That generous deal expires September 30 so move quickly if you want to get that deal! Keep reading for more details.
Be sure to back up your phone and erase your data before trading in or selling your old phone!
Ease of Selling Your Phone
The easiest way to sell your old phone is to hand it over to the store where you buy your new phone. If you don't want the hassle of listing your phone for sale on a web site and mailing to the buyer, then trading it in may be your best bet, even if you get a lower price (or that may be your best price!). But even so, you should research which store will give you the highest trade-in value for your phone. You may find a big difference in price between stores.
How the Money Is Paid
Not all deals pay you cash for your phone. Some places give you credit towards a new phone, others give you a gift card to their store. If you want cash, make sure that you find out how you're paid before you commit to the deal.
Where to Trade In Your Phone
Some carriers and stores let you trade in your old phone to give you a discount on the cost of a new phone. Trading in your phone when you purchase a new phone can be the easiest way to sell your phone as you merely hand over your phone when you buy your new one.
Verizon
Verizon is offering a special promotional trade-in for iPhones until September 30. Customers can get at least $300 for an iPhone 5s and $200 for iPhone 4, 4S, 5 and 5c, towards the purchase of an iPhone 6 or 6 Plus from Verizon.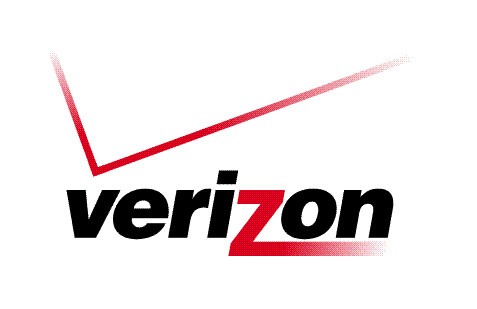 Phones have to be in "good working condition" and other restrictions apply. See the Verizon website for more details.
AT&T
AT&T is offering promotion cards of $300 for an iPhone 5s and $200 for iPhone 4, 4S, 5 and 5c that are traded in by September 30, 2014. Phones must be in "good and fully functional condition." See the AT&T website for more details.
Sprint
Sprint is offering a minimum of $200 towards the purchase of an iPhone 6/6 Plus with a two-year contract when you trade in your old iPhone using its website. Enter the promo code iPhone6 to get this deal and be sure to read the Terms & Conditions at the website.
T-Mobile
If you're a new or existing T-Mobile customer you can trade in your old phone and get credit towards your phone bill. Check out the T-Mobile website for Terms & Conditions and to get an estimate on the trade-in value of your phone.
Selling Your Phone Whether or Not You're Buying a New One
You may want to sell your old phone just to get extra funds, even when you're not upgrading to a new model. These retailers will buy your phone, giving you cash or a gift card, without the need to buy a new phone.
Amazon
Amazon lets you trade in your old phone with a wide variety of carriers and offers competitive prices. You'll get your payment in the form of an Amazon Gift Card which you can use for purchases on Amazon.
If you have an unlocked phone, check both the unlocked category as well as the category of phone with your carrier. I saw that my unlocked iPhone 4S 64GB from AT&T was worth more as an AT&T phone than as an unlocked phone.
Check the Amazon website for more details.
Apple
Apple gives you an Apple Gift Card for you to use in its store or online when you trade in your old iPhone, iPad or Mac computer. You can get prices for iPhones dating back to the iPhone 4, but AT&T and Verizon are offering higher prices for older iPhones.
Best Buy
Best Buy lets you sell your phone either in-store or online. You can visit the Best Buy website to get an estimate of how much your phone is worth. You can also sell other electronics and Best Buy will recycle them for you if they aren't in working order or don't have a trade-in value.
RadioShack
RadioShack lets you get an estimate on the price of your phone online or in stores. Trade-in deals only go back to the iPhone 5 so The Shack may not be the best bet if you are trying to sell an older iPhone. Check the RadioShack website for details.
Walmart
Walmart's Gadgets to Gift Cards program lets you sell your old phones and other gadgets in exchange for a Walmart Gift Card. Check the Walmart website to get an estimate of the value of your device.
Online Sites to Sell Your Phone
You can also sell your phone using an online resale service to get a good price.
Gazelle
With Gazelle you get a set price for your phone that's guaranteed for 30 days. You aren't committed to sell your phone but Gazelle is committed to its price, so long as your phone is in the condition you said it was in. Gazelle will pay you cash for your phone or other device.
☛ See, Gazelle – Resell and Recycle Your Tech! for more information on Gazelle.
Glyde
With Glyde you can set the price you want to get for your phone. Glyde will suggest a price for you to list your phone, but you can set whatever price you want. Listing your phone for sale costs nothing, you pay Glyde a cut when you sell your phone.
☛ See, Craving New Tech? Glyde Is on Your Side! to find out more about selling your phone using Glyde.
Swappa
With Swappa you can either set the price for your phone or list your phone for the suggested price. There's no guarantee that your phone will be sold but you do get payment of cash into your PayPal account.
☛ See, Swappa – Satisfy Your Mobile Cravings for more information about Swappa.
Your Thoughts
Are you thinking of trading in your old phone? Will you be upgrading to a new phone or using the funds for something else? Have you shopped around for different prices for your old phone? Have you been surprised at the price differences you've found? Let us know in the Comments section below!
***************
* iPhone photos (edited) courtesy of Vincent Huang via Flickr and Creative Commons