If you're looking for a way to enhance your Twitter experience or connect with others on a more personal level, consider joining a Twitter chat. If you only think of Twitter as a random stream of 140 character tweets, you may be delighted to discover Twitter chats, a focused flow of tweets on a particular topic.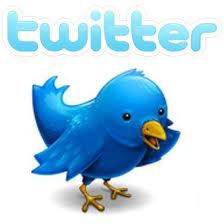 What Is a Twitter Chat
Twitter chats are a group of people carrying on a real-time conversation on a topic on Twitter. The topic of the chat is mentioned in every tweet with a hashtag #.
Twitter chats can be weekly gatherings on a topic or may follow live events such as the #GoldenGlobes earlier this week or #NFL playoff games. Sometimes companies sponsor Twitter chats as a marketing tool and offer prizes to participants.
Twitter chats can help you learn about topics, commiserate with fellow fans and connect with others. You may find new people to follow on Twitter and gain new followers yourself.
Different Types of Twitter Chats
Not all Twitter chats are alike. Twitter chats are generally run by one person who leads the conversation by asking questions and following up with responses. Sometimes featured guests are invited to a Twitter chat to answer questions or promote a new product, book, etc.
Twitter chats tend to have their own personalities, often reflecting the leader of the chat. Some chats have a set of rules to follow, while others are more relaxed. Weekly chats may have loyal participants who show up each week and help the chat leader by welcoming new people, spreading the word about the chat and responding to comments.
Finding Chats
Weekly chats can be about all kinds of topics. You may be able to find a book club or a group of parents chatting on a topic of interest. You may find Twitter chats on your area of business, perhaps with some job or customer leads. Search for hashtags with your area of interest and chat, such as:
#blogchat
#BizForum
#PRChat
#HBRChat (Harvard Business Review)
#muckedup (journalism)
Check out PeepWise, a guide to help find Twitter chats for you to join. You can search chats by topic or by what's going on now. PeepWise not only lists chats, but also rates chats according to Best Flow, Best Interaction and Best Overall. You can rate chats and leave reviews to help other discover great chats.
You can also search for a topic and "Twitter Chat" at your favorite search engine. Check out 20 Game Changing Twitter Chats and the comments to that article for ideas of other Twitter chats to join. If you want to learn more about marketing, find Twitter chats on the topic through Ultimate List of Marketing Twitter Chats.
Getting Started
If you've found a chat ahead of time, contact the leader to introduce yourself and say that you'll be joining the chat. Confirm the date and time, and remember time differences because the stated time of the chat may be in a different time zone than where you are located. Ask if there are any rules to the chat. If the chat has a featured guest, find out if you can ask your question directly to the guest during the chat, this may be a unique opportunity to get insights from an expert. Help spread the word by tweeting the information about the chat to your followers.
When you join a chat, introduce yourself with a tweet and welcome others who are introducing themselves. Respond to the leader's questions as well as tweets from others in the group. Join in the conversation and have fun!
Always include the hashtag for chat with every tweet to make sure your tweets will be included in the conversation.
How to Chat and Not Lose Twitter Followers
People often are afraid of losing Twitter followers if they actively participate in a chat. They fear that if their Twitter stream is filled with their tweets about the chat, their followers will become annoyed and un-follow them.
The good news is that this doesn't seem to happen. Twitter chats only last a limited time and people generally understand that the constant stream of tweets from you on the topic is only temporary.
Invite your followers to join in the chat. Tweet: "Join us at #KidChat tonight at 9ET/6PT for a discussion on Why Rattlesnakes Make Lousy Pets for Toddlers!"
#DadChat
To find out about Twitter Chats from a leader's perspective, I chatted with Bruce Sallan, founder of #DadChat. Bruce's chats are on Thursday evenings and have grown tremendously from when they first started on April 20, 2011, having over half a billion impressions last year.
Untrue to its name, #DadChat is not just for dads, but for anyone who is a parent or was a child. #DadChat is a lively conversation each week, often having featured guests and giveaways. Guests have included award-winning photographer Anne Geddes and best-selling author Guy Kawasaki. #DadChat has raised money for charities such as Shot@Life and has been sponsored by Ford.
Bruce compared Twitter chats to television shows. He said the chats that are event-focused are more like TV specials. Bruce called them Twitter parties, single events where people get together for a particular event or product launch.
Bruce compared regularly scheduled chats to watching your favorite TV show every week. He said these weekly chats are similar to a talk show where topics are discussed by the host and featured guests.
I asked Bruce about how a person new to Twitter chats could get started. Bruce advised that people should just jump in and join the conversation. He was then inspired to publish How to Participate in #DadChat or ANY Tweet Chat at his blog, A Dad's Point of View.
This week's #DadChat tomorrow night, 9 ET/6PT, is about Divorce, featuring Adryenn Ashley (@Adryenn).
Bottom Line
Twitter chats can help you make connections, get social and learn new information while having fun! Check out a Twitter chat and join the conversation.
Have you ever participated in a Twitter chat? What are some of your favorite Twitter chats? Let us know in the Comments section below!
*Twitter Chat birds image by Alan Coogan (edited)