The Wonder of Tech is all about helping you discover fun and useful tech, websites, gadgets and more. Sometimes tech is essential — when you start using it you wonder how ever you did without it.
But sometimes tech is mindless fun, an escape from life's challenges. Today's article is all about the latter…
The Useless Web is a website that will randomly take you to completely useless websites, websites that you visit just for fun.
Need a break? Have a few seconds to spare? Check out The Useless Web to see what happens. Just click on the Please button on the website and a new window will open with a website guaranteed to waste your precious time.
The websites you're directed to are a combination of fun, silly, cool and awesome. Careful though if you're at work, some of the websites play sound automatically when the pages open.
Warning: The Useless Web is a very addictive website. Don't even think about visiting unless you have time to spare and have no chance of being caught by a potentially angry boss.
You may be directed to fun websites such as The Passive/Aggressive Password Machine that gives you a funny and honest reaction to the strength of your passwords.
The Useless Web can be a fun way to pass the time when you're caught waiting and have nothing to do. Don't feel like getting work done? Escape to a mindless world where you don't have to exercise your brain cells too much.
You may discover some websites to entertain your kids, which can come in extremely handy if you have more snow days off of school than you have tricks to keep them occupied. Check out ducksarethebest.com and challenge your kids to make a duck out of ducks.
If you or your kids are into koala bears, puzzles or hidden pictures, check out koalastothemax.com. I won't give away the surprise but I had at least two teenagers in my house think this was a very cool website. If you are patient and persistent enough to finish the puzzle completely you will be rewarded with an amazing treat.
I discovered The Useless Web through StumbleUpon, which is kind of like stumbling within stumbling. With StumbleUpon at least you have a chance of finding a useful website, with the Useless Web there is no such danger…
The Useless Web is the brainchild of Tim Holman, who also recently created The Pattern Library. You can find him on Twitter @twholman in case you want to request that your website be included on The Useless Web.
Don't laugh. Judging by his Twitter feed, Holman gets plenty of requests for websites to be included on The Useless Web. If I someday discover The Wonder of Tech on The Useless Web, I will be both flattered and offended…
Your Thoughts
Have you ever enjoyed a website that was totally useless? Do you appreciate mindless distractions as a break to clear your mind? Do you think most websites are totally useless? Did you finish the koala puzzle? Let us know your thoughts in the Comments section below!
_______________________
More Fun
If you've been enjoying the Look Back videos on Facebook covered in Paper – Facebook's 10 Year Birthday Present for You!, you will enjoy this parody, showing how these videos would look in real life:
_______________________
Verizon Wireless Charging Stations Philadelphia
For those of you, like me, who were affected by the ice storm on Wednesday and still don't have power you'll be thrilled to know that Verizon is offering free charging stations to power your mobile devices in the Philadelphia Tri-State area. Stop by any of these locations during normal business hours to get a much-needed charge, free of charge.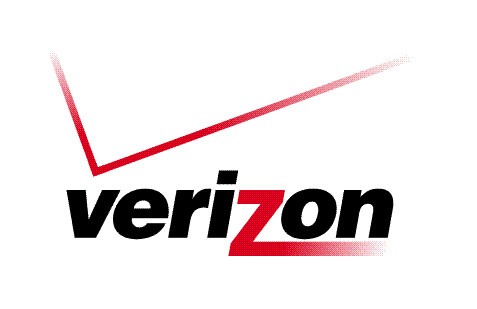 · Verizon Wireless at Princeton
301 N Harrison St.
Princeton, NJ 08540
(609) 688-6820
· Verizon Wireless at Hamilton Market Place
149 Marketplace Blvd.
Hamilton Township, NJ 08691
(609) 581-6040
· Verizon Wireless at Roosevelt Mall
2383 Cottman Ave.
Philadelphia, PA 19149
(215) 708-4400
· Verizon Wireless at Airport Rd
1820 Airport Rd.
Allentown PA 18109
(610) 266-3660
· Verizon Wireless at Bartonsville
292 Frantz Rd., Suite 101
Stroudsburg, PA 18360
(570) 421-3101
· Verizon Wireless at Lehigh Valley Mall Whitehall
181 Lehigh Valley Mall
Whitehall, PA 18052
(610) 231-1720
· Verizon Wireless at Quakertown
219 NW End Blvd.
Quakertown, PA 18951
(215) 529-4141
· Verizon Wireless at Abington
1495 Old York Rd.
Abington, PA 19001
(215) 576-1520
· Verizon Wireless at Montgomeryville
744 Bethlehem Pike
Montgomeryville, PA 18936
(215) 361-0180
· Verizon Wireless at Royersford
1836 E Ridge Pike
Royersford, PA 19468
(610) 454-0480
· Verizon Wireless at Warrington
620 Easton Rd.
Warrington, PA 18976
(215) 491-6630
· Verizon Wireless at Springfield
130 S. State Rd.
Springfield, PA 19064
(610) 338-1880
· Verizon Wireless at Ardmore
195 W. Lancaster Ave.
Ardmore, PA 19003
(610) 645-4175
· Verizon Wireless at King of Prussia
140 Allendale Rd.
King of Prussia, PA 19406
(610) 491-6400
· Verizon Wireless at Downingtown
32 Quarry Rd.
Downingtown, PA 19335
(610) 518-3200
· Verizon Wireless at Chambersburg
947 Wayne Ave.
Chambersburg, PA 17201
(717) 261-0275
· Verizon Wireless at Lancaster Chelsea Square
1615 Manheim Pike
Lancaster, PA 17601
(717) 560-1065
· Verizon Wireless at Lancaster Red Rose
1700 Fruitville Pike
Lancaster, PA 17601
(717) 291-6591
· Verizon Wireless at Harrisburg
4650 Jonestown Rd.
Harrisburg, PA 17109
(717) 540-8270
· Verizon Wireless at Carlisle Crossing
299 Westminster Dr.
Carlisle, PA 17013
(717) 243-0122
Charging stations will be made available through the weekend.