I have been honored to receive the Kreative Blogger Award from Mike Maynard of Mike's 10163 Blog and A Zillion Ideas. What is especially meaningful about this award is that Mike is one of the most creative bloggers I know. He writes with expertise about many topics, including photography, politics, psychology, living frugally, cooking and Farmville on two blogs every day. His posts never cease to enlighten, instruct and entertain. Thank you, Mike!
As part of accepting this award, I must fulfill the requirements, including:
nominating six other bloggers that are outstanding and deserving of the award,
sharing ten things people don't know about me.
Nominees
In selecting my nominees, I wanted to choose bloggers whom I had never previously nominated for an award before. You can check out Happy Birthday to The Wonder of Tech (The Seven Links Challenge), Tech-Knowledgy: What Is a Blog? (The Versatile Blogger Award) and You Are My Sunshine! (The Sunshine Award) to find out the amazing bloggers whom I have nominated previously.
I chose the following bloggers for the Kreative Blogger Award because they have used the blogging platform creatively. They don't follow pre-conceived notions of what a blog should be, they have taken their blogs and made them their own. These blogs delight and surprise me when I stop by because I never know what I will find, but I will always be engaged.
JackB
JackB is not only extremely creative, he's prolific too. If there were a Stephen King award for creating the most quality content, JackB would beat out Stephen King. JackB is something of a marvel in the blogging community. He often finds time to publish multiple quality posts a day at The JackB. Discovering his blog is like finding a treasure. He writes about a variety of topics, from family life to business to politics to blogging,and he even writes fiction occasionally, but no matter what the topic, he writes quality. Fair warning: his titles often are evidence of his kreative license!
Geoff Talbot
Geoff Talbot's Seven Sentences blog is just what the title says. Each post is seven sentences long, that's all. But his blog packs more impact into seven sentences than many writers put in seven chapters. Geoff crafts each sentence with such care that no words are wasted. I had the honor of writing a guest post for Geoff, Dreams Give Birth to Creativity, and found it much more challenging to create a blog in seven sentences than to write one with no such limit.
Bill Dorman
Bill Dorman, writing at billdorman.me, pretends that his blog is all about him. But what is hidden beneath the surface of his posts are lessons about life, relationships, business and personal development. Visit his blog is like learning from your favorite teacher at school. Bill's writing is insightful, intelligent, friendly, funny and real, much like the man himself.
Adrienne Smith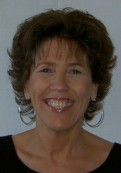 Adrienne Smith writes about a variety of topics at adriennesmith.net, including tech, self-improvement, business, and blogging tips. She uses videos and guest authors, as well as her own writing to keep her blog both interesting and informative. Last night Adrienne showed her creativity again by holding her first webinar to help new bloggers get started blogging. Adrienne's warm personality and caring spirit have earned her the title of Engagement Superstar (beating out Kim Kardashian!). In Adrienne's guest post here at The Wonder of Tech, How To Subscribe And Read RSS Feeds, Adrienne creatively used her video skills to help explain how RSS feeds work.
John Magnet Bell
I am breaking my own rule for John Magnet Bell and his inspirational blog, Start Your Novel. I stated above that I would only give the Kreative Blogger Award to bloggers I had not nominated previously. In September I gave John the Versatile Blogger Award, but I would rather break my rule than to neglect to nominate John for this award that seems tailor-made for him. Not only is his blog creative, he helps you be creative by giving you a jump-start for your novel. His twice-weekly blog gives you a writing prompt, 50 words or less, for you to begin your novel. He also has articles providing advice on writing fiction. This blog is a must-read for anyone interested in creative writing.
Praveen Rajarao
Praveen Rajarao covers a variety of topics on his blog, Daily Morning Coffee. Praveen writes about tech, travel, blogging, bloggers, parenting, shopping, business and helpful hints about life. Whatever the topic, Praveen's posts are always helpful and teach you something you didn't know when you arrived. Praveen's guest post at The Wonder of Tech, How to Shop Online with Added Security, explains how to stay safe when shopping online.
Samantha Bangayan
Samantha's blog, What Little Things, offers a variety of topics, including what life as an ex-pat living in Peru. Each post addresses societal issues and makes you think about your own life. Her background of being a Fillipina-born Chinese-Canadian living in Peru gives her a unique perspective and perhaps provides the creative inspiration for her posts. You never know what you will find when you arrive at What Little Things, but you always know that Samantha's posts will keep you thinking long after you leave her site.
10 Things People Don't Know About Me
After blogging for a year and a half, I figure you probably know more about me than you care to, but I will try to come up with some obscure facts about myself to fulfill this requirements of the Kreative Blogger Award.
The Oddest Coincidence in My Life
When I was a teenager, I attended a 4th of July pool party about three miles from my house. Helium balloons decorated the party and my friend and I thought it would be fun to attach a note to some of the balloons and release them. We added our phone numbers and a message to the balloons and let them float away into the sky.
The next morning when I awoke, one of the balloons was resting in the branches of a tree outside my bedroom window. My friend never believed that it truly happened, but it really did.
I First Explored Europe as a Solo Backpacker
After college a friend and I planned to backpack through Europe but she was offered a job that started two weeks into our trip. She asked them to postpone her start date but they refused. I was left to decide whether I wanted to cut my trip short and return with her to the US or stay in Europe and continue to travel solo. While I wouldn't have planned the journey that way, traveling alone enabled me to meet people from all over the world who were kind to befriend a solo traveler.
Writing Fiction is My First Love
Although I'm having a fabulous time writing this tech blog, my first creative writing was fiction. I used to write short stories as a teenager and continued to write fiction until I started writing this blog.
My Forehand was Clocked at 80 mph
I play racquetball and have always wondered how fast I hit the ball. For those of you who have never played racquetball, the game is very fast with an intensely bouncy ball. Here is what racquetball looks like (though this isn't me playing):
Two weeks ago someone brought a radar gun into our racquetball club and measured the speed of my shots. My forehand peaked at 80 mph (that's 128.74752 km/hour for those of you well-versed in the metric system).
I Am Left-Handed
Being left-handed gives me an advantage in many sports (such as racquetball).
The Most Important Non-Coincidence in My Life
My husband and I attended law school together. He was a year ahead of me, but we were there, in the same building, for two years and never met. We met in New York, 344 miles and seven years later, showing that timing is everything.
I Am Disqualified from Winning the Nobel Prize
Our family is rumored to be distantly related to Alfred Nobel, though this fact has never been, well actually proven by genealogy. But I figure that has to be the only reason why I haven't won the Nobel Prize yet. Note: Should I someday win the Nobel Prize and this statement turns out to be untrue, I will edit this article to remove this statement.
The Beach is Restorative and Relaxing
The constant motion of the waves reassures me that whatever problems I may have, they will be gone at some point in my life. I wrote this post at the beach on the 4th of July.
I Break the Rules
Not too often, but I always break the rules with blogging awards. For example, I gave seven people the Kreative Blogger Award when I was only supposed to give it to six. Also, I was supposed to write ten things you didn't know about me and I'm only writing nine.
Congratulations to the Kreative Bloggers!
Congratulations to the Kreative Blogger Award winners and thanks again to Mike Maynard!
Have you visited the blogs of the Kreative Blogger award winners? Are you impressed with their creativity? Let us know in the Comments section below!