Today starts the Sweet Sixteen. (If you think this post is about teenagers, you may be in the wrong place.) Last week I wrote about March Madness Apps but since then I have discovered some new apps that are so exciting, I just had to share them with you.
Although these apps will greatly enhance your enjoyment of the NCAA Basketball Tournament, these apps also cover many other sports, including major US sports leagues, and international sports such as cricket, Australian Rules Football and rugby leagues. So even if you're not a college basketball fan, you should check out these apps.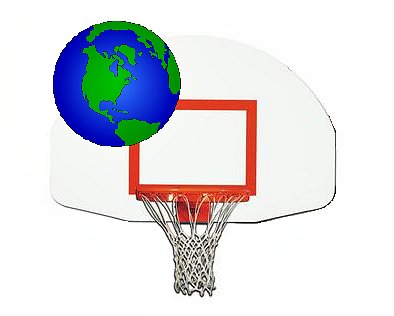 What makes these apps special, and why I'm so excited to bring these to you, is that each of these apps brings a unique social media feature to sports. If you can't be with your buddies but want to enjoy watching sports with them anyway, these apps are the next best thing to getting together to watch the games.
PlayUp
This updated app is so new, the paint isn't even dry yet on the icon in the iTunes App Store. This new app has been updated this morning with even more social media features than the original app.
PlayUp, one of the top 10 free sports apps in the iTunes App Store, gives you real-time scores from games and lets you start chatrooms with your friends from within the app. You can use private chatrooms or join public ones to experience watching the games together. No need to text your buddies, join each other in your chatroom and celebrate or commiserate with everyone.
When PlayUp was launched last week, the app broke into the top five most downloaded free sports apps in the iTunes Store immediately. Today's update adds Facebook and Twitter integration, improved speed and graphics, and allows you to message across multiple chatrooms and get notices when your friends login to the app.
PlayUp covers NCAA Basketball and Football, NFL, NBA, MLB, NHL, and international sports including soccer, cricket, and Australian Rules Football.
Get this free app in the iTunes App Store for your iPhone, iPad and iPod Touch.
Thuuz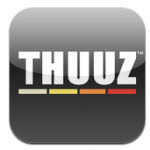 If you've ever wished for an app that would alert you whenever your team was playing an exciting game, your wish has been granted. Thuuz is an iPhone, Android and Google TV app that uses an "excitement meter" to detect when a game is getting exciting and alerts you that you should be watching. Thuuz utilizes a sophisticated proprietary algorithm to measure point differences, upsets, comebacks and other factors in calculating the excitement score on a 1-100 scale. You can sign up in the app to be notified if games get exciting, based on how much excitement you want. When the app sends you an alert, it doesn't spoil the surprise by telling you what's going on, just that the game is getting exciting.
The app currently covers NCAA Basketball and Football, NFL, MLB, NBA, NHL, soccer, cricket, and rugby. Pick your favorite sports, teams and excitement level you want. You can set the app to notify you about exciting games for just your team or for an entire sport.
The app also has a social media element to it. You can connect with your friends via Facebook or email and notify them of exciting games with a "Thuuz It" button. You can see which games your friends have recommended with a Thuuzes icon on your dashboard.
Thuuz is available for free for the iPhone, iPad and iPod Touch in the iTunes App Store for Android devices free at Google Play, for Google TV at Google Play.
Thuuz is available free for the Kindle Fire and other Android devices in the Amazon Appstore. (Note that an update to the Thuuz app is due to be released today in the Amazon Appstore, Version 5.0, which gives you the social media features but not the alerts).
FanCake
If you and your friends love to predict what the next play will be when you watch games, you'll love FanCake. FanCake is an app that connects you with your friends on Facebook and Twitter and lets you compete as you guess what happens next. Earn trophies and medals when your predictions come true, not to mention bragging rights among your friends.
As with PlayUp, you can join a general chatroom or create chatrooms for your favorite teams in FanCake. You can also compare your prediction scores with others on the global Leader Board or with your friends who use FanCake. Your favorite team might not win, but you can still be a champion!
FanCake covers NCAA Basketball, NFL, NBA, MLB and NHL, with more sports planned for the future. FanCake is available free for the iPhone, iPad and iPod Touch in the iTunes App Store.
Do you enjoy using apps when you watch sports? Do you like watching games with your friends even when you can't be in the same room? Are you amazed that The Wonder of Tech is covering a cricket app? How about Australian Rules Football? Let us know in the Comments section below!

* World Basketball image by Mike Licht