Are you overrun by tech gadgets? Are you thinking your purchase of a smartphone will replace some of your tech gadgets? Last month, The New York Times published an interesting article, Gadgets You Should Get Rid Of (or Not), that several Wonder of Tech readers contacted me about. (Sorry, this link will only work for New York Times subscribers.)
Smartphones and tablets are great for combining functions, but don't be too quick to discard your gadgets. In cases such as the Flip video camera (see, RIP Flip!), you may not be able to replace them easily if you decide later that you regret your decision to discard.
I respectfully disagree with some points in the NY Times article, so let me guide you about The Wonder of Tech's opinion on this matter. The most important thing for you to remember: No need for you to feel guilty about having a stand-alone device that does the same thing as your smartphone or tablet.
eReaders
Keep. I love reading books on my Kindle much more than reading them on my iPad. The Kindle has a better screen and is single function, so is less distracting than my iPad. It's also lighter, cheaper and doesn't reflect glare in the sunlight, so I will take it to the beach or pool which I wouldn't do with my iPad.
Books
Donate. If you have the ebook version of a book, donate the hard copy to your library, unless it is signed by the author, a first edition or has pictures that you treasure.
PDA
Donate. If you have a PDA (personal digital assistant such as a Palm Pilot or HP iPaq) and a smartphone, you can probably get rid of the PDA. PDA's are like smartphones without the phone so there is no reason to have one if you have a smartphone.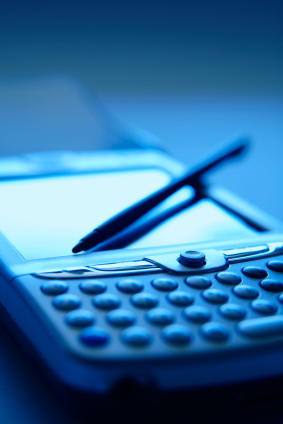 GPS
Keep. Smartphones generally don't make good GPS devices. I still recommend you get a GPS app for your iPhone (if you have an Android, your Google Maps app functions as a GPS), for when you are not in your car. But GPS devices have bigger screens, are easier to program and are more accurate than smartphones. Often my iPhone can't get GPS signal when my GPS can.
Camera
Keep, if the quality of your camera is better than your smartphone. The thinking is that the best camera is the one you have with you and you tend to have your smartphone with you at most times. But the picture quality on many smartphones does not approach the quality of cameras. If you have a special occasion, a baby, a new puppy, a graduation, a family reunion, etc. you are probably going to want the best quality you can get. So keep your camera if its quality surpasses that of your smartphone.
Video Camera
Donate it if the quality of your video camera on your smartphone is better than the quality of the video on your camera. Smartphones and tablets give you the ability to edit video easier than you can with video from a camera. If you have a Flip video camera, you may want to keep it as a collector's item.
Alarm Clock
Keep, especially if you have an iPhone. Apple doesn't seem to have its A Team working on their clock app for the iPhone. The clock/alarm have failed to work during the last two changes to and from Daylight Savings Time so having a backup alarm is a must. Not only that, smartphone batteries can die in the middle of the night, leaving even the best alarm clock app silent when you need it the most.
Kitchen Timer
Donate (unless it is connected to your oven). The timer on smartphones can notify you even if you leave the kitchen.
Voice Recorder
Donate. Between the Dragon Dictation app on the iPhone and the FlexT9 app on Android, not only will you have a voice recorder on your smartphone, you will have a transcriber.
iPod
??? While it seems like a no-brainer that you would donate your iPod if you get a smartphone, don't be so quick to get rid of it. If you like to exercise with a lightweight iPod, like to keep an iPod full of music connected in the car for convenient listening, or like the touch controls of an older iPod, keep it. If not, donate it.
Address Book/Date Book

Whatever you want. I have many friends with address books and date books who keep them after they get smartphones. Why? Because that's what works for them. If that's what works for you too, then keep your address book and date book. If it's more convenient for you to switch over to keeping this information on your smartphone, then you can get rid of them.
Bottom Line
Do what works for you. There is no tech police who will ticket you if you hang on to tech you like after you get a smartphone. With every tech advance, you need to decide what has been outdated and what is still useful. If you're unsure, hang on to your old stuff until you are sure.
How do you deal with old tech? Do you donate it right away or hang onto it until you're sure you don't need it anymore? Let us know in the Comments section below!
* Image by Sandro Correia
** Image by Steve Harwood
*** Image by Douglas Heriot
**** Image by Galvin Golden
***** Image by Your Secret Admiral