If you've ever argued with a loved one over which station your car radio should be tuned to, then SongPop is for you. If you're a parent with teenage kids or a teenage kid with parents, you've probably suffered through the torture of having to listen to songs that, well, aren't your favorites. Your daughter may want to jam to "Call Me Maybe" while you may want to rock out to "Call On Me." If you play your favorite station, your kids are bound to plug in their earbuds, meaning you miss out on those all-important car conversations.
Instead of gritting your teeth, wondering how they can listen to this stuff/garbage/noise, you can actually enjoy their music, comforted by the knowledge that recognizing their songs will give you an advantage in a fun game called SongPop.
I first discovered SongPop from The Wonder of Tech article, Top 3 Games To Play With Your Facebook Friends, by guest author Reese Jones. Similar to the classic games Name that Tune and Trivial Pursuit, SongPop tests your ability to identify a song more quickly than your opponent. The appeal of the game not only spans generations, it spans the globe with songs available from many genres, decades and countries. SongPop was the most popular game on Facebook in 2012.
How to Play SongPop
You can play SongPop on your computer, smartphone or iPad/tablet. You sign up for SongPop using your Facebook account or email address. SongPop will show you which of your friends are playing and/or match you with random opponents.
To begin playing SongPop you first choose who will be your opponent: friend or stranger? Both can be fun, so mix it up.
You then choose a playlist of songs. Six playlists come free with the game, others you buy using coins you earn or pay for with your money. SongPop will sometimes have limited time free playlists, such as Ke$ha or Billy Joel.
SongPop plays a sample of the song and you choose from four answers. You'll be asked to identify either the song title or the artist. Note that sometimes the SongPop version of the song isn't one you've heard before so you might be fooled by even your favorite tune.
You get five songs and your answers are timed down to a tenth of a second. The faster you answer, the more points you win. Speed is your friend and your enemy. You can get points for slow correct answers but you get zero points for being fast but wrong.
When you're finished with your turn, your opponent will have a chance to play against you to beat your score. (Note: I once tied my opponent's score but lost because you have to actually beat your opponent's score to win the match.)
If you score more points than your opponent you win three coins. If you lose you earn one coin. You can use your coins to buy playlists.
After the match is complete then your opponent chooses a playlist and challenges you to a match. You can have multiple matches going at once. Sometimes it takes days for your opponent to respond to your challenge so if you enjoy the game you'll want to have multiple matches going at once.
Playlists
The game comes with six basic playlists and you can use SongPop coins to buy other playlists. SongPop has playlists that cover almost ever musical taste, in dozens of genres, with music from the 1920's to Today's Hits.
Like the classics? Try Classic Rock, Classic R&B, Classic Rap, Classic Folk Rock and Classical. Playlists such as Disco, Doo Wop, Dubstep, Dancehall and Duets will keep you busy too. Music is global, with choices such as Latin Radio, K Pop, UK Rap, Aussie Hits, Eurovision, Brit Pop, Bollywood, Canadian, and others.
You can see and hear sample songs before you spend your hard-earned coins on a playlist.
If you don't want to wait to earn enough coins to purchase a playlist, you can use your actual coins to buy SongPop coins to spend on playlists.
Strategy If You're Clueless on a Category
If your opponent chooses a playlist where you have absolutely no clue about a single song, no need to panic. You still have a chance to win.
Going second gives you a big advantage. You can see what song your opponent has chosen before you pick your answer. You won't beat your opponent's time, but you won't get the answer wrong. If you quickly mirror your opponent's choices for the first four songs, then you'll be slightly behind in points when you get to the final song.
As soon as SongPop starts playing that last song, choose an answer. You have a one in four chance of being right and you'll probably be faster than your opponent. If you wait until you see your opponent's answer you will definitely lose because then you will be slower on all the songs.
This strategy won't guarantee a win, but it's your best shot when you know no songs.
Playing with Kids
Be aware though that the game isn't appropriate for little kids, it's rated 12+. The Rap playlists have songs that blast expletives, (a/k/a curse words that would make a rapper blush). I wish there were a G-rated version of the game that wouldn't include that language, but there isn't, so make sure your kids are old enough to hear those words and know not to use those words just because they're on SongPop.
SongPop has a chat feature where you can send messages to your opponent. With the free version of the game you have limited messages but with the paid version you can send unlimited messages. I've never heard of any issues with SongPop messages, but if your kids are communicating with strangers, keep an eye on what's being said.
If you connect with your Facebook account, SongPop uses your Facebook profile picture which is shown to your opponent. Again, I haven't heard of issues with this, but be aware that strangers will be seeing your profile picture and you will be seeing theirs.
Availability
SongPop is available on:
The game is free. A paid, ad-free version of the mobile app is available for $1.99 that gives you higher quality sound, longer tracks, and unlimited messages.
Bottom Line
For a fun, free game that everyone can relate to, check out SongPop. Playing with your kids will help you appreciate their music. You'll soon want to turn to their radio stations and you may even be asking your kids, "Who sings this song?" as you try to learn their music. They may even want to switch to your favorite stations as you start to beat them in SongPop Classic Rock.
Have you played SongPop? What's your favorite playlist? Any tips to help win matches? Let us know in the Comments section below!
*********
Spotify for Love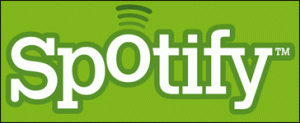 If you're looking for music to set the mood or you want to study for the Love Songs playlist in SongPop, then you might want to listen to romantic music. Spotify, the online streaming music site (covered in The 10 Real Reasons Why I Love Spotify by guest author and novelist Jens Berget), released their top romantic playlists for Valentine's Day. If you're looking for inspiration, check out Top 10 Love Songs in the US, including "I won't Give Up" by Jason Mraz.
Don't miss One Direction's playlist "When You're Thinking of Someone Special". If you want to kick it old school, check out Spotify's 101 Greatest Love Songs of the past 100 years.
**********
Poisonous Love
If Valentine's Day seems like a cruel joke this year, you can drown your sorrows in song. Fellow blogger and recording artist Christian Hollingsworth, singing as Lord Christian, has released his debut singer "Poisonous Love" on iTunes and Amazon Music. This jazzy rock/pop tune will lift your spirits and help you quickly move on to the next phase of your life!
You can download Poisonous Love from iTunes and Amazon.
Just imagine, if Poisonous Love ever comes to SongPop, you'll be the first to guess that song correctly!
**************