If you're an avid online shopper, you may be challenged to keep track of your purchases. Your order confirmations, shipping notices, and tracking numbers may be buried in your email somewhere. You may miss when an item you bought has had a price drop, qualifying you for a refund.
The good news is there's a free service called Slice to help you with all of that and more.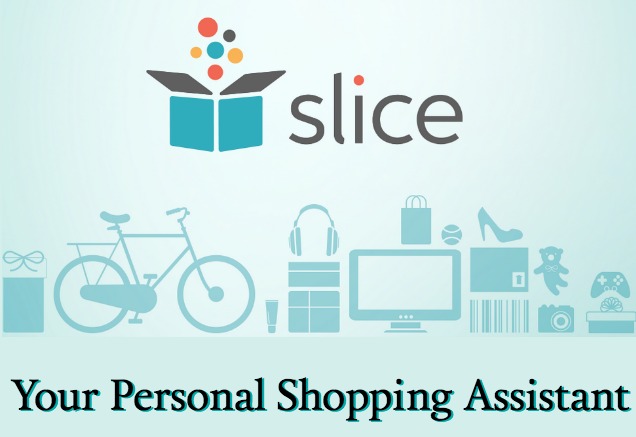 What Slice Is
Slice is a service that will help you organize your online purchases so you can view what you've ordered and track shipments. You don't need to check multiple websites or organize your shopping emails, copy tracking numbers or set reminder emails. You don't have to monitor price drops or know which businesses offer refunds. Slice does all that for you, plus gives you other cool features.
This video gives you an idea of what Slice can do:
Slice will find purchase and shipping confirmations in your email account and organize them for you. You can also get notifications of product recalls and price drops. Slice will even help you get refunds if an item you purchased has a drop in price soon after you bought it.
Organize Receipts
With Slice you can easily see what you've purchased from online stores in an organized format. Slice shows you the item, date of purchase, a photo of the item, expected date of delivery, price, order number and merchant from which the item was purchased.
Merchants include traditional online stores such as Amazon and eBay, and other sites such as Apple iTunes, OpenTable reservations and Etsy purchases.
Keep Track of Packages
Slice automatically detects shopping email confirmation messages and adds those purchases to your account. You can see your purchases from the Slice website or mobile app and keep track of their shipping status.
You can see on a map where your package is and get a notification when it has been delivered. Slice finds the tracking numbers automatically so you don't have to enter them or remember to add them to an app.
Get Refunds When Prices Drop
You can save money with Slice by getting refunds for price drops. Slice notifies you when the price of an item you purchased drops and you have an opportunity for getting a refund.
Slice even helps you save money by giving you links to the online store where you purchased the item so you can easily request your refund.
According to Slice, the average refund is $25, which could add up to big money over time!
Get Notified of Product Recalls
Slice notifies you if a product you've purchased online has been recalled.
Slice and Dice
You can see your shopping habits in Slice using the Slice and Dice section. That page shows you charts and graphs, giving you information about:
Where you spend the most money
Categories of shopping
Your spending trends over time
Amount spent online
You can use Slice to view your spending over time and plan future budgets. Slice will show you how much you've spent at which merchants and on which categories so you can see your spending habits clearly.
Security
For Slice to work you must allow access to your email address. From the Slice website:
Slice uses the same encryption security as major US financial institutions. The only emails we process are those related to orders and shipping confirmations. No credit card data is ever accessed and no passwords are stored for any of your online retailer accounts."
Getting Started with Slice
To get started, go to the Slice website and sign up with your email address. Slice works with:
Your emails will be scanned for purchase and shipping confirmations all the way back to the beginning when you first opened your email account. Within minutes Slice will show you information about your online purchases so you can start keeping track and saving money.
Apps
As you might imagine, Slice has an app to help you use the service on the go. See your purchase history and get notifications of price drops, product recalls, shipping dates and more with the app.
This video shows you how the Slice app works:
Slice and Dice, giving you data about your shopping history, is especially interesting on the app. Categories of purchases float around the screen in circles, sized according to the amount of your purchases. Bring the bubble up to the dollar and graph icons to see the information about your spending history in that category.
You can see the total amount spent per category over time as well as graphs showing you trends. You can also analyze the amount spent at your favorite online stores using the app.
The app is available free:
Slice for iPhone, iPad and iPod Touch
Your Thoughts
Do you shop online? Have you ever been challenged to locate a receipt or monitor price drops? Do you track package shipments? Have you tried Slice? Let us know in the Comments section below!