On Monday, The Wonder of Tech answered a reader's question about friends' sending him spam email (see, Why Are My Friends Spamming Me?). In their comments, other readers seem to have differing opinions about joke, picture, chain letter email people send to their friends. Well, except for chain letter email. No one seems to like those.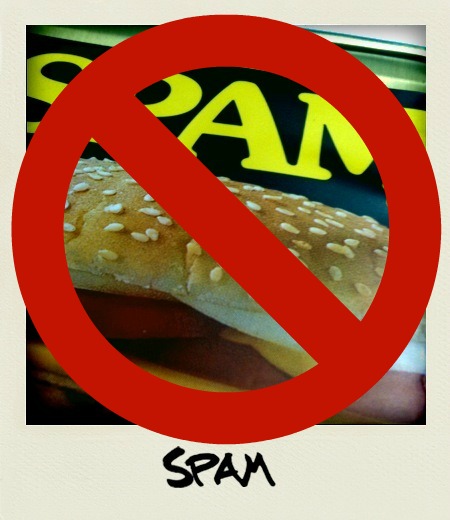 So, how do you feel about email like this? Do you eagerly open them to see what gems your friends have sent to you? Do you immediately send these types of email to your Spam or Trash folders? Do you find them to be fun or annoying? Vote in the poll and let us know!
I received a great email yesterday from a friend who sent me pictures of very creative shopping bags they use in Europe. I don't like chain mail email, but I love email like this because I find it fun and entertaining.
If you are like me and enjoy these sorts of email, do you forward them? I would love to share the email I received yesterday with pictures of shopping bags with my friends, but I am reluctant to, for fear of them thinking it's spam. Any thoughts on forwarding this kind of email? Let us know in the Comments section below!
*************************************
Shnap Update
Kuan, one of the developers of Shnap, sent me an email last night that a major update to Shnap was released in the iTunes App Store yesterday. (See, Shnap! An Addictive Photo Sharing Game). If you haven't grabbed this amazing free app yet, do it now. If you have already grabbed it, be sure to get the free update for new cool effects and lots of other enhancements!
Dynamic Light Update
Dynamic Light, another of my favorite fun, free iOS photography apps, also has a new, free update in the iTunes App Store. Make sure to update your app to discover even more cool effects for your photos! (See, Dynamic Light: Enhance Your View of the World!)
Peggle/PopCap Update
Reports abounded yesterday that a Mystery Buyer has offered PopCap Games $1 billion dollars for its business, the day after my glowing review of Peggle (see, Peggle: Take a Chance on a PopCap Game!). Coincidence or causation? It's too soon to tell, that is unless a Wonder of Tech Reader is the Mystery Buyer and wants to break the news here.
So, are you the Mystery Buyer of PopCap Games? If so, please let us know in the Comments section below!
Now, I'm not saying that my review of Peggle had anything to do with the $1 billion offer for PopCap the very next day. But I'm not saying that it didn't.
* Image by Martin Abegglen (modified)