Yesterday's article on the polling app Show of Hands: A Poll Lot of Fun! was very popular, with lots of Wonder of Tech readers clicking on links, leaving comments and emailing me about how much they enjoyed the app. All of this led me to believe that Wonder of Tech readers really enjoy polls. But just to be sure, I am asking you today how you feel about polls.
As you may be aware, on Thursdays The Wonder of Tech conducts a poll of its readers to discover your thoughts on tech. You can go back to these polls to see the results later if you are interested (type "poll" into the search box in the side bar on the right). Last week's poll about having your music in the Cloud had zero votes for being excited about moving your music to the Cloud. Not only do I find that information fascinating, it helps to guide me on what topics to cover in the future.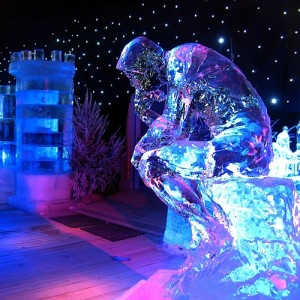 So what do you think about polls? Do you enjoy them or loathe them? Vote in the poll below!
*******************************************************
I want to give special thanks today in honor of this being the 100th post for The Wonder of Tech. Many people have supported me in launching this blog and I am very grateful for the incredible encouragement and assistance I have received. Thank you to friends, family, fellow bloggers and all of you wonderful Wonder of Tech readers! I have truly enjoyed this journey and am eagerly anticipating the next 100 posts.
********************************************
What are your thoughts on polls? Let us know in the Comments section below!
* Image by PhOtOnQuAnTiQuE
** Image by Mike Behnken