Group Pinterest Boards may be the easiest way to reach a broad audience for your pins, but finding Group Boards can be a bit more of a challenge. By using these simple tools you can easily find Group Boards to follow and join so you can spend more time pinning to them and less time hunting for them.
Pinterest does not have a direct way to search for Group Boards but you don't have to spend hours searching for boards that are relevant to you. Instead of trying to find Group Boards on your own, you can utilize tools to help you discover boards to join and follow. By using these free tools you can find Group Boards to help you make the most of Pinterest!
PinGroupie
PinGroupie is a massive Group Pinterest Board directory with over 29,000 Group Boards listed. You can find boards ranging from Max! with over 2.7 million followers, to The Daily Pin with 251 followers. This directory's advanced search features can help you discover Group Boards that are the best fit for you.
This directory lets you search by Category, Title and Description. You can filter your search by a category, by clicking on the Category drop-down menu and then clicking on the Filter button. You can further refine your search by entering a keyword in the Title and/or Description field.
Not sure which category you want to search? Choose All and then enter keywords you want to use in the Title or Description fields.
You can see your results in a grid that lists:
Title
Creator (icon)
Description
Category
Number of Pins
Number of Collaborators
Number of Followers
Number of Likes
Number of Repins
Time/Date of Last Update
Clicking on the Title of the Group Board will take to you the board on Pinterest. Clicking on the Creator icon will take you to the profile page of the creator of the board.
Hover over the Description button to see a description of the board. The description may contain instructions on how to request an invitation to join the board.
Note that the time or date of the last update is when the board information was updated by PinGroupie, not when the board itself was updated.
Sorting Your Results
PinGroupie makes it easy to sort your results. Click on the OrderBy drop-down menu and click Filter to rank the boards in the order of importance to you. You can also sort your results by ascending or descending order.
For example, if you wanted to find food Group Boards with a large number of pins, you could search for the Food and Drink category, OrderBy Pins and discover All About Food, a Group Board with over 1 million pins about food.
Being Found on PinGroupie
If you have a Group Board that isn't yet listed on PinGroupie, you can send them an email requesting that your board be included in the directory. Minimum criteria for Group Boards to be listed on PinGroupie is:
5 collaborators + 50 pins + 250 followers
Board Deck
Board Deck is a directory of Group Pinterest boards that is somewhat similar to PinGroupie. This directory has over 20,000 Group Boards listed and you can search by category and keywords. You can also set how many results you want to see on a page, from 10-100.
You can order your results by:
Board Name
Followers
Collaborators
Pins
Repins of the 1st 50
Category
Creator
Last Updated
With Board Deck the Pinterest ID of the creators is visible so you can see at a glance if you recognize any names. As with PinGroupie, the date of Last Updated does not relate to the date the Group Board was last updated.
To use Board Deck you must sign up for an account, giving an email address and setting a password. I don't know why an account is required, your email address is not confirmed, though you do need to log into the site when you want to use it.
Pinterest Group Board Directory
Pinterest Group Board Directory is being developed by The Pin Junkie. This directory is helpful because the listings are added by creators who want their Group Boards to be found. The boards are organized into categories with links to the boards on Pinterest.
This directory is still new with a limited number of Group Boards and categories. If you have your own Group Board and want it to be found, you can list it here.
Top Group Boards
Check out Top Group Boards that's a Pinterest board of Group Boards listing 1000 of the top Pinterest Group Boards. You can't sort these boards by category or search by keyword, but you'll probably enjoy looking through them and seeing the pins.
Somehow, a Pinterest board about Group Pinterest Boards seems quite appropriate. What a fun and visual way to discover Group Boards!
Future
As Group Boards continue to multiply and grow in importance, Pinterest may offer its own method for searching for these boards. As Pinterest recently introduced Guided Search to help people discover pins, it may also seize the opportunity to help people discover Group Boards they might not otherwise have found.
See, Pinterest Guided Search – A New Path to Pinspiration! for more information about Guided Search on Pinterest.
Stay tuned to The Wonder of Tech for future updates about ways to find Group Pinterest Boards!
Your Thoughts
Have you ever found a helpful Group Pinterest Board? What is your favorite way to find Group Boards? Have you tried any of these tools? Let us know in the Comments section below!
Note: If you have a Group Pinterest Board you would like to share here, please feel free to leave a link to it in your comment.
****************
Kids & Technology at #DadChat on Twitter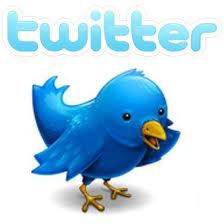 Join Bruce Sallan (@BruceSallan) and Brian Fanzo (@iSocial_Fanz) at the #DadChat Twitter chat tomorrow night as they lead a discussion about the impact of technology on children. Whether you're pro or con tech + kids, you're sure to find a lively discussion at #DadChat! Find out more at Bruce Sallan's blog.
See, Twitter Chats – Get Together with Tweets for more information about Twitter Chats.
You can join #DadChat on Thursday, May 22nd from 9-10pm EDT/ 6-7pm PDT. Hope to see you there!
****************
* How to Find Group Boards on Pinterest image created using the Lego Detective image courtesy of Pascal and the Pinterest Ornament image courtesy of Esther Vargas