Photo 365 is a simply brilliant app. The app is simple in both its design and use.
The concept of the app is simple. Add a photo to a calendar for each day of a year.
The use of the app is simple. When you first open the app, you see a calendar with the current month. Press a day and you are prompted to either take a photo or choose a photo from your album (the Photos app on your iPhone or iPad). Once you have chosen or taken your photo, you can add a caption and/or share the photo. Returning to the month view of your calendar, you now see the photo you have selected for that date.
This app is simple to explain and to use.
Now to the brilliant part: the uses for this app are only limited by your imagination. What can you do in a year? What changes occur in a year? What difference can you make in a year? Record progress, changes, growth, experiences, travel and anything else you can think of.
In fact, this app is so brilliant, all of the uses for the app have yet to be discovered. As I considered the many ways to use this app, ideas flowed swiftly. My ideas for using this app fell into three categories: fun, educational and scientific.
Fun
1. Take a picture of your baby every day for the first year of his or her life. People had suggested this to me before my daughter was born, but that was way back in the days before smartphones and digital cameras. Lots of colic and little sleep meant that idea went out the window quickly. But with this app, preserving those memories would be a snap! If you know an expectant mom with an iPhone, Photo 365 would be an amazing gift.
2. If you're working on a home renovation, construction or decorating project, use this app to track pictures of your progress. It's fun to look back and see how far you have come. Perhaps there is a building being built outside your office window. Have fun following along each step of the way.
3. Try a different recipe for a year. I loved the movie Julie & Julia where a blogger made one of Julia Child's recipes every day for a year. That movie inspired me, though I never did try to de-bone a duck. If you want to follow in Julie Powell's footsteps and make a different recipe every day for a year, Photo 365 is a great way to record your progress.
4. On a diet? Use Photo 365 to help. Take a picture of your dinner plate every night to record what you eat. Or take a picture of yourself every day to notice yourself getting slimmer and trimmer! Considering cheating on your diet? Open Photo 365 and remember how far you've come toward your weight loss goal. This app could inspire you to resist that cookie!
5. Are you planning an adventure? Use Photo 365 to record your experience. My dear nephew Jason just started a year-long bike ride across the United States with two friends. If Jason had an iPhone, this app would be ideal for him to record his adventure. (Here is a link to his blog recounting their travels: Couple a' Weirdos Takin' a Bike Trip.)
6. Are you getting a new pet? Watch your puppy or kitten grow and record their changes daily. If you're wondering when your puppy turned into a dog, Photo 365 help you pinpoint that day!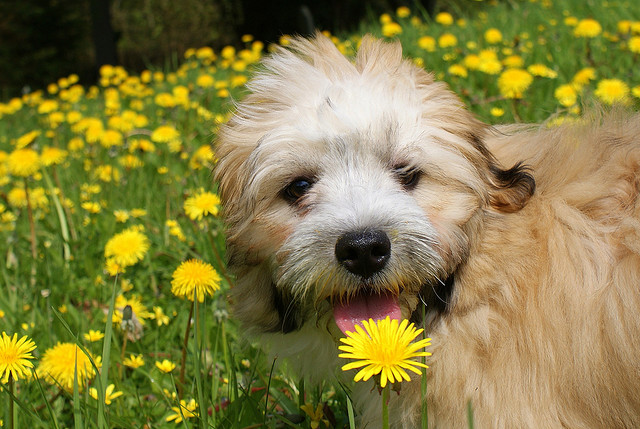 Educational
1.  Become a better photographer. Try taking a picture every day for a year to improve your techniques (I recommend Wonder of Tech reader Mike Maynard's series on Neodigital Art for helpful instruction on how to improve your photography skills: Neodigital Art Update 22). With this app you can discover the progress you are making as your shots improve.
2. Does your child's teacher have an iPhone? Gift her this app so she and her students can follow the growth of a class pet or plant from the beginning of school year to the end.
3. Photo 365 can help with homework. Does your child have a project where he has to document his progress? Use Photo 365 to record the work and share the photos with others on the team.
Scientific
1. If a doctor ever tells you to keep an eye on a suspicious looking mole, growth, etc., it can be difficult to remember to keep track of any changes. Even if you remember to take that initial photo, you may forget to record changes on a regular basis. It's easy to forget, either because you are busy or have a mental block about the issue. Photo 365 can help you remember to take the photos, document the changes and share the information with your doctor.
2. Whether you're a scientist in a lab or a science student, Photo 365 can help you organize and document the daily results of your experiment. On Saturday night I saw the movie Contagion and I kept thinking the scientists could have used this app to record the changes in the virus as it grew and mutated.
Okay, I'm not a scientist, but I still think this app could have saved the world in that movie.
Brilliant Features
The app has a very handy feature called Daily Reminders. By pressing the "i" button at the bottom of the screen, you can set the app to remind you take your daily photo. You select the time you want the reminder. Even better, the app doesn't bother you with a reminder if you have already chosen your picture for the day.
In addition to helping you organize your pictures and reminding you to take the pictures, this app can help you share information. You can send your calendar, a month at a time, to others via email, Twitter and Facebook. You can also share your calendar with others using Flickr. All of this sharing can be done easily from within the app.
What makes this app so useful is that you usually have your iPhone handy. If you have to use your camera at a set time every day, you may not have it with you, but chances are you have your iPhone close by.
Photo 365 is available for $0.99 in the iTunes App Store and is compatible with the iPhone, iPad and iPod Touch. Here is the link to check it out: Photo 365 in the iTunes App Store.
Bottom Line
If you have an iPhone, grab this simply brilliant app for $0.99. You may not even realize what you will use it for, but perhaps you will be inspired to embark on an adventure, start a project, or launch a blog! I have one request: if you discover a new use for this app, please leave a review in the iTunes App Store and share your discovery with others!
What uses can you imagine for Photo 365? Are you considering a long-term project, travel adventure or science experiment?  Share your thoughts in the Comments section below!
*******************************************************************************************
For more information on fun and useful apps, please check out my guest post at Search Engine People: Apps That Care About Your Opinion!
* Image by Meredith Stewart
** Image by Sman