Netflix is bringing changes to make it easier for you to rate shows and find ones that are a good match for you. You also may be able to save time while binge-watching your favorite shows!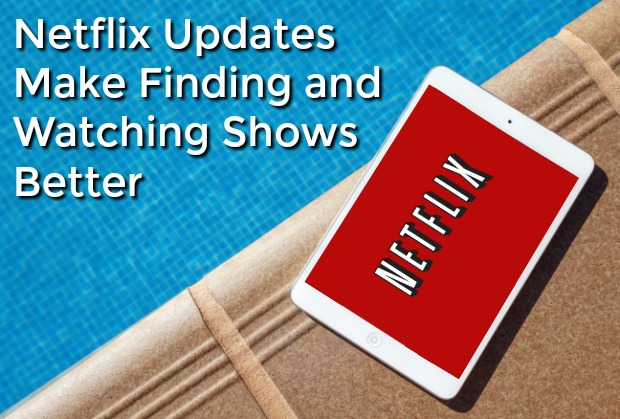 Netflix User Rating Update
No longer will you be able to rate what you watch on Netflix with stars *****.
After the update, Netflix will only let users vote Thumbs Up or Thumbs Down on videos, instead of rating them on a 5-star scale. The new rating system will make user ratings of Netflix shows and movies more similar to YouTube videos, and make it easier for viewers to leave ratings.
The company has been testing the new up or down rating system with hundreds of thousands of users around the world.
Results of the tests showed that viewers were 200% more likely to rate a show with thumbs up or thumbs down, versus rating it on a five-star scale. By switching to an up or down rating, Netflix hopes to encourage more viewers to rate shows.
Netflix also hopes that the up and down ratings will better predict which shows viewers enjoy. The company discovered that viewers' star ratings didn't reveal what shows they were more likely to watch.
Viewers often rated documentaries higher than comedy shows, even when they watched comedies more frequently. With the five-star rating system, viewers seemed to be predicting whether others would enjoy a show, but with the up/down ratings they voted on what they liked themselves.
Netflix Updates Recommendations
The new rating system will also bring a new way that Netflix will recommend shows for users to watch. When you search for a show, Netflix will show you how good of a match it is for you, based on your past likes and ratings.
Similar to an online dating site, Netflix will show you a percentage of how likely a show is to be a good match for you. 95% match means you will probably like it. 50% match means it may or may not be your favorite.
Netflix won't show match figures below 50%. If you don't see a match number, that could either mean Netflix doesn't think the show would be a good match or that it doesn't have enough information to know whether you would like it.
This update will begin in April and will roll out to its users over the next few months.
Skip Intro Update
Netflix is currently testing a Skip Intro button that allows users to fast forward through opening credits. If you're a binge-watcher who can't wait to see the next episode of your favorite show, or someone who likes to save time, you'll probably be a big fan of this new feature.
The Skip Intro button has been seen by some Netflix viewers, both on Netflix Original series and third-party shows. Some users have reported seeing this button while watching on their computers.
Netflix finally has a Skip Intro button!! (cc @CaseyNewton) pic.twitter.com/V8NEQvhlW3

— Mehedi Hassan (@mehedih_) March 17, 2017
Netflix' new "Skip Intro" button is the best thing I never knew I wanted.

— Katelynn McCollough (@mc_katelynn) March 19, 2017
The button is optional, so if you'd prefer to see the intro you still can. Hey, sometimes you just want to enjoy the intro…
Okay, so Netflix just had the nerve to ask me if I wanted to skip the Friends intro! Like excuse you, no, I'll be clapping to it thanks😁

— alexa gust (@leapinglex) March 18, 2017
Your Thoughts
Would you be more likely to give a show a star rating or a thumbs up or down rating? Do you like the new matching feature on Netflix?
Have you seen the Skip Intro Button? Would you use it? Do you hope Netflix makes the Skip Intro button available to everyone?
Share your thoughts in the Comments section below!
* iPad pool photo (edited) courtesy of Maarten van den Heuvel via Unsplash and Creative Commons