If you've got basketball fever, the only prescription may be March Madness apps and books! That's right, the time for the NCAA Men's Basketball Tournament is here to delight both fans of basketball and office pools. Be sure to make the best picks as you fill out your bracket and enjoy the games even more with apps and books.
NCAA March Madness Live
This app lets you watch all of the games live from your mobile device. You can also listen to live radio broadcasts of the games. Watch highlights of all 67 games.
You can fill out your bracket within the app and form groups to play against your friends. This app gives you player stats and can alert you to upsets, close games and when your favorite team is playing.
Note that last year this app let you watch all of the games live for a one time fee of $3.99. Bad news for those who cut their TV cable, this year watching all the games live requires a subscription to TNT, TBS and truTV, though watching the games shown on CBS is available for free using the app.
March Madness Live is currently unavailable.
CBS Sports
Watch live streaming games on this free app, complete with news, score updates and more CBS coverage. Get on-demand video of game highlights, analyses and original programs. Check scores and stats from all the games or highlight your favorite teams.
CBS Sports is free for:
Simple Bracket
This Kickstarter project turned into reality earlier this month when backers fully funded the development of this app. If trying to see the NCAA bracket on your iPhone is a bit challenging, check out Simple Bracket that lays out the bracket in an easy to read format.
Here's the Kickstarter video showing you how Simple Bracket works:
The app also makes it easy to form pools with your friends and even contains a sophisticated scoring system to calculate the probabilities of certain teams making it all the way to the end.
Note that a Twitter account is required to use the app.
Simple Bracket is no longer available.
Thuuz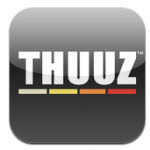 Baskeball enthuuziasts will enjoy the Thuuz app, which assigns an excitement rating to the games. Not sure which game to watch? Let Thuuz help you decide! Thuuz will help you sort through the game schedule by excitement or by time. You can sign up for alerts that notify you when the excitement is peaking, without revealing any spoilers.
Just let Thuuz know who your favorite team is and how much excitement you want. Thuuz will do the rest.
Thuuz is available for free for:
FanCake
You may not be on the basketball court in March, but FanCake will make you feel as if you're part of the game. Pick your teams in the bracket and make predictions during the games. The winners will score prizes from FanCake, including t-shirts, basketballs and your favorite college team jersey.
FanCake is free for:
PlayUp
PlayUp is your social network for sports. Hang out with your friends or with fellow fans on the app. Create private chat rooms to discuss the game or join in the public discussion. See the scores within the app.
PlayUp is free for:
Watch ESPN
If the game you want to watch is on ESPN, then check out the Watch ESPN app. You can watch live streaming of NCAA basketball games as well as other sporting events. Get late-breaking news, scores and analysis from the app.
Note that you have to log in with your cable provider to access live streaming. Not all cable providers are supported.
Watch ESPN is free for:
College Basketball Scoreboard
If you're into scores and stats, check out College Basketball Scoreboard. This app gives comprehensive scores, stats and analyses of the games.
College Basketball Scoreboard is available free for:
College Hoops Radio
This app plays radio broadcasts of basketball games for dozens of schools. If you can't watch the games you can listen to the action.
College Hoops Radio is $0.99 for:
NCAA March Madness Basketball Trivia
Think you know your March Madness trivia? This fun app will test your knowledge of players, teams, coaches and stats. Play by yourself or ask a friend to help you answer the questions.
NCAA March Madness Basketball Trivia is $2.99 for:
March Madness Kindle books
Still can't get enough basketball? Check out these Kindle books:
The Power of Negative Thinking: An Unconventional Approach to Achieving Positive Results, by Bob Knight and Bob Hammel for $5.99 or free to borrow for Amazon Prime member. Whether or not you're a Bobby Knight fan, you may be fascinated to learn about his unusual attitude about winning, from the "second winningest coach in NCAA history."
PERFECT: Bob Knight and Indiana's 2-year quest. College basketball's last unbeaten champion, by Bob Hammel for $3.82. If you need convincing about Bobby Knight's qualifications to share his attitude about winning, check out this book that details the history of his success.
The Ultimate Book of March Madness: The Players, Games, and Cinderellas that Captivated a Nation, by Tom Hager for $14.99. This five star-rated book at Amazon will give you the history of March Madness and help prep you for the Basketball Trivia app!
Sum It Up: A Thousand and Ninety-Eight Victories, a Couple of Irrelevant Losses, and a Life in Perspective, by Pat Head Summitt and Sally Jenkins for $12.99. March Madness isn't only about men's basketball. Read this moving story about her struggle with Alzheimer's by the coach of the Lady Vols, the 2012 Women's NCAA Basketball Championship winner.
Dream Team: How Michael, Magic, Larry, Charles, and the Greatest Team of All Time Conquered the World and Changed the Game of Basketball Forever, by Jack McCallum for $14.99. This book isn't about March Madness, but basketball fans will still appreciate reading the story of basketball's ultimate Dream Team, the 1992 US Olympic Men's Basketball Team.
Bottom Line
Whether you're a basketball fan year 'round or only in March, check out these apps and books to enhance your enjoyment of the NCAA Basketball Tournament!
**************
Check out this highlight video from last year's NCAA tournament to get you even more excited for the big games:
*************
For more Wonder of Tech, check out my guest post at DadBlunders: How To Find Out Who Is Pinning Your Images On Pinterest.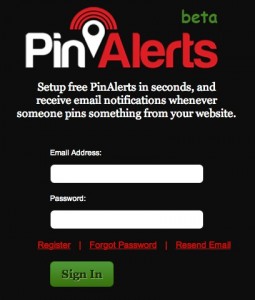 If you're a blogger, check out the article to find out who's pinning images to Pinterest from your site. If you're not a blogger, stop by anyway to check out Aaron Brinker's fantastic blog on being a Stay at Home Dad (and on blogging).
*************