Are you stuck for ideas on what gifts to get your loved ones? Are you looking for ideas for your own wish list? Well, you've arrived at the right place. The Wonder of Tech is here to help!
This year's Holiday Tech Gift List is brimming with ideas for everyone, in all price ranges and for all types of people. You don't have to love tech to love these fun and useful tech gifts!
iPhone Merry Charger
Charge your phone and get in the holiday spirit at the same time! This iPhone Merry Charger has 10 holiday lights to bring festivity to your day. Plug the USB cable into your computer or wall plug and the other end into your iPhone. Then let the fun begin!
The iPhone Merry Charger is available from ThinkGeek for $14.99.
3D Printed Phone Case
If you're looking for a fun, personal gift for a loved one, check out a 3D printed phone case from Shapeways. You can get cases with unique designs and a variety of colors for a multitude of phone models.
Check out this unique case for the iPhone 6:
This iPhone 6 Things case is available for $19 from Shapeways in a variety of colors.
LED Light Shower Head
Whether you want the decorative effect of colored lights in your shower or the convenience of knowing when your water is the perfect temperature, get an LED Light Shower Head. The lights change color according to the temperature of your water:
Blue = Cool
Green = Shower-ready
Red = Hot
No need to change the batteries, the lights are hydro-powered by water pressure.
The LED Light Shower Head is available from Amazon for $26.97.
Glow In The Dark Driver Ejecting Bumpercrafts
If you enjoyed Rock 'Em Sock 'Em Robots as a kid or even Battling Tops, check out this century's version of battling toys. These Glow In the Dark Driver Ejecting Bumpercrafts are remote-controlled mini-bumper cars that hurl the drivers in the air when they're hit. Boom!
Here's a video showing how they work:
The Glow In The Dark Driver Ejecting Bumpercrafts are available from Hammacher Schlemmer for $59.95.
iVictrola
If you're yearning for the sounds of yesteryear, or just want to take a trip down Music Memory Lane, check out the iVictorola phone speaker from Schreer Delights. Available in different colors, the iVictrola both amplifies the sound of your phone and becomes a conversation piece.
This quick video shows you the iVictrola in action:
The iVictrola can be purchased from Shapeways in two pieces, the base for $45.17 and the speaker for $47.46.
Secure USB Flash Drive
When you store digital files on a USB drive you may want to keep them secure. Lose the drive and you've not only lost your files, you've made them available to anyone who finds the drive.
Apricorn Aegis Secure Key Flash Drive has validated 256-bit Military Grade hardware encryption and lets you set a 7-15 digit passcode to protect access to your files. You can use this drive with Windows, Mac and Linus computers. This flash drive is dust and water resistant and comes in storage sizes ranging from 4-32 GB.
Prices for this flash drive begin at $61.99 at Amazon.
Parrot Rolling Spider Drone
Is it a parrot? Is it a spider? It's a drone! That's right, with the Parrot Rolling Spider Drone you can own your own drone aircraft that rolls and flies around while you control it with an app from up to 65 feet away. Take photos with the drone as it zooms up to 11 mph and performs acrobatic moves.
This video will make you crave this drone:
The Parrot Rolling Spider Drone can be yours for $99.99 from Verizon.
3Doodler
There are artists who draw and those who sculpt but now you can do both at the same time! The 3Doodler is a 3D printing pen that transforms your drawings into 3D objects and transforms you into an artist.
This video illustrates the 3Doodler in action:
The 3Doodler is available from Amazon for $129.99.
Fire HD Kids Edition Tablet
If you're looking for a gift that you and your kids will love, check out the Fire HD Kids Edition tablet. You can have control over which apps, books and videos your kids can access. You can also control how much time each child spends reading before they can play their apps.
No need to worry about your kids breaking this tablet. The Fire HD Kids Edition comes complete with a 2-year worry-free guarantee. If this tablet breaks, return it to Amazon for a replacement within two years of purchase, no questions asked.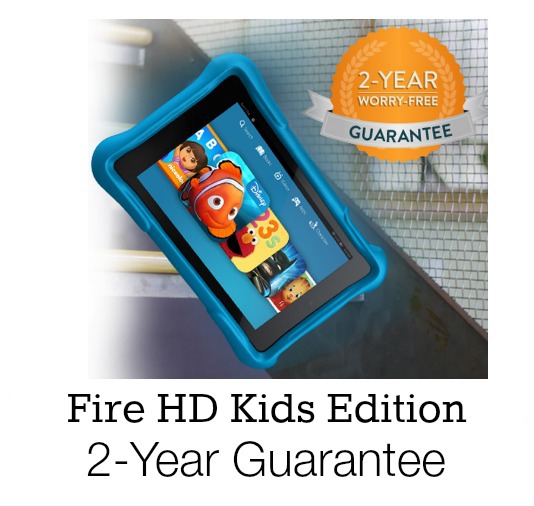 This tablet isn't a toy, it has a quality build with impressive hardware and display so you can enjoy this tablet when the kids aren't using it.
Check out my full review:
Fire HD Kids Edition – A Tablet to Please Parents and Kids
The Fire HD Kids Edition tablet is available from Amazon beginning at $149.99.
Star Trek Phaser Gun Remote
Whether you're a Trekkie or just love cool gadgets, check out the Star Trek Phaser Gun Remote. This officially licensed universal remote control can be programmed with up to 36 different gestures to let you control your TV while you're having fun. You can also use voice controls to operate the remote.
Enjoy the 10 different sound effects or place your Phaser on silent mode. You never have to give up control of your remote, you can password-protect it so others can't share in your fun.
The gun was recreated from 3D laser scans of the last known screen-used hero prop from Star Trek. Here's a video showing the remote in action:
The Star Trek Phaser Gun Remote is available from ThinkGeek for $149.99.
Mr. Coffee Smart Coffeemaker
If you like getting a few extra zzzz's, set up your coffee maker the night before then start the brewing process in the morning without leaving the warm comfort of your bed. This Mr. Coffee Smart Coffeemaker can be controlled by an iPhone or Android app that lets you tell the machine when you want your coffee.
Either schedule the brew time or start the machine remotely from the app. Or you can press the On button on the machine if you want to be low tech about your morning beverage.
This video shows you this machine and app working together:
The Mr. Coffee Smart Wifi-Enabled Coffeemaker is available from Mr. Coffee for $149.99.
The Only Animated Holiday Scenes Projector
Want to decorate your home for the holidays without the hassle of stringing up lights? Whether this will be your only attempt at decorating your home or a supplement to your Clark Griswold extravaganza, check out this Animated Holiday Scenes Projector.
Shine the halogen light on a flat surface such as a garage door and entertain your neighbors with animated holiday scenes. Keep the projector shining until New Years Eve for a countdown to 2015!
The Animated Holiday Scenes Projector is available from Hammacher Schlemmer for $169.95.
LEGO Remote-Controlled VOLVO Wheel Loader
Take your building blocks to the next level with the LEGO Remote-Controlled VOLVO Wheel Loader. This vehicle was designed with Volvo engineers and comes equipped with a detailed 6-cylinder engine, including moving pistons and fan, working lift arm, and a tipping bucket.
This video shows the planning that went into the design of this kit:
The Remote-Controlled VOLVO L350F Wheel Loader is available from LEGO for $249.99.
Submarine Sports Car
If you're in the market for a sport car or a submarine, you can get both with this Submarine Sports Car. Inspired by the car James Bond drove in The Spy Who Loved Me, this vehicle can either float in water or submerge with the pull of a lever. Water jets and propellers accelerate the car underwater at speeds up to 2 knots and depths down to 33′ .
Built-in scuba tanks and regulators allow two passengers to breathe under water for up to one hour. The car is battery powered and can travel up to 80 miles between charges.
The Submarine Sports Car can be yours for $2,000,000 from Hammacher Schlemmer.
Your Thoughts
Which tech gifts will make it onto your wish list? Which ones will you be giving to others? Do you already own a submarine sports car? Let us know in the Comments section below!
*******
Happy Video from Wimbledon!
Congratulations to Wonder of Tech reader Thomas Moulton and the people of Wimbledon, England for producing this amazing Happy video:
If you have a Happy video you'd like to share with fellow Wonder of Tech readers, feel free to email me a link to your video.
See We Are Happy from Around the World for more information on creating Happy videos.
*******
* Gift image by Droid Gingerbread via Flickr and Creative Commons