If you're reading this article now, and I'm hoping you are, you probably want to learn something about tech. You're in the right place, The Wonder of Tech is all about great tech.
But there are times, dear readers, when you want some hands-on teaching to show you how tech works. Tech can be confusing at times and we all would like someone to sit down with us and show us exactly how things such as smartphones, tablets and computers work. It would be even better if that help were free.
Great news, dear readers, free help is available, perhaps right around the corner from you. I've been attending tech classes recently to see how they work and how they can help people learn to use tech. I learned a few things along the way, too!
Classes at Verizon Stores
Verizon contacted me to let me know about the free classes they offer at their stores about using Android phones and tablets. I signed up for two classes, Getting Started with Android and Android Advanced, both given at the Downingtown, Pennsylvania store. The classes are offered during the day and in the evening at various Verizon stores.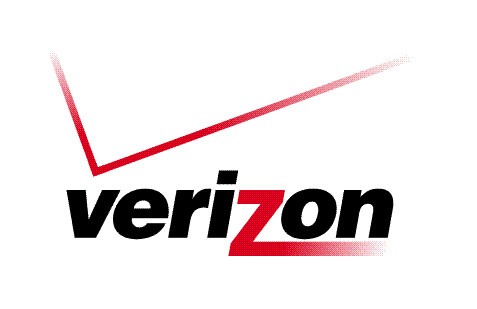 The Downingtown store had a separate room where the classes were given and attendees were offered food and drinks. (Drinks, as in coffee and water not as in wine and beer.) Other students who attended the class had sparkling new Android phones and for most of them it was their first smartphone.
In both the beginning and advanced classes, Bryan, the instructor, passed out written note to help us follow along with that he instructed. He also talked about accessories to go with Android phones and we were offered a discount on the accessories for attending the class.
Topics the Getting Started with Android class included:
setting up your email and contacts
widgets and shortcuts
customizing your device
maximizing your battery
popular apps
keeping your device safe
tips and tricks
account management tools
Perhaps in an acknowledgment that smartphones are really computers more than phones, the class didn't cover how to make and receive phone calls or text messages. Bryan did cover that topic upon request.
The Android Advanced class also included a handout and covered topics such as transferring files (such as photos) to and from a computer, navigation, voice controls, memory management and searches.
Bryan offered helpful advice, such as stay away from apps in Google Play that have fewer than 3 1/2 stars. He also showed how to update apps and advised checking for updates regularly.
Bryan was very helpful, mostly because he a) knows his stuff, b) explains it well, and c) is very patient. He said that he has had students as old as 88 and as young as 10.
If you have a chance to attend one of Bryan's classes I highly recommend that you do so.
Tech tip: you can invite people to attend events from within your Google calendar.
If you forget what you learned in class, or want to learn more after you get home, you can refer to the handouts and check verizonwireless.com/wirelessworkshops for video tutorials of what the class covered.
Verizon also offers classes on Android apps, location services, and for individual devices such as the iPad, iPhone, Samsung Galaxy S III, LG Lucid and Samsung Nexus tablets. You can even attend a Tablet Test Drive workshop where you can try out different tablets to see which one is best for you.
Classes are offered in English and, in some locations, Spanish. Not all Verizon stores offer classes, check with your local store or at verizonwireless.com/wirelessworkshops for schedules and availability.
Classes at Apple Stores
Confounded by your iPad? Need help with your Mac? Want pointers on how to use your iPhone? Want to learn advanced tips and tricks with iPhoto? Sign up for a free class at an Apple Store. Apple offers free classes (a/k/a Workshops) on topics such as:
Getting Started with a Mac
iPhoto for iPad and iPhone
OS X Mountain Lion
Final Cut Pro X
Getting Started with iCloud
Going Further with iPad
To find which classes are being offered at the Apple Store near you, visit Apple's website. You can also download the Apple Store app for free from the iTunes App Store and press the Store icon, then Workshops and Events. You will be shown which classes are available at your local store.
I attended two classes at the Apple Store in King of Prussia, Pennsylvania. The first class was Getting Started with a Mac, which was taught by Christina. The class was held at a table in the middle of the store, which was a bit crowded and noisy. You can bring your own computer or use one provided by the store. (I suggest bringing your own so the instructor can help you set it up).
The class covered the basics, such as the Menu Bar, System Preferences, Spotlight searches, Notifications Center, arranging icons on the Dock, how to locate files in Finder, and more.
Tech Tip: Pressing Command + the Space Bar brings up the Spotlight search.
Christina was extremely proficient with Macs and was able to offer helpful suggestions to everyone in the class. She visited us individually and made sure we understood what she was explaining and that our computers were set up correctly. She suggested that people with new Macs sign up for the One-to-One program that provides unlimited individual training for one year for $99.
Tech Tip: Pressing Command + Tab brings up icons for open windows.
Christina was fun, knowledgeable and enthusiastic. The class was very helpful to the students who attended, all of whom were switching from PC to Mac.
Apple One-to-One Training
I took Christina's advice and signed up for One-to-One training. You can sign up for these individual or group training sessions using your Apple Store app or from Apple's website. It's helpful to include the topics you want to cover when you sign up for the session. You can sign up for a 30 or 60 minute session.
I had an hour-long One-to-One individual session with Joshua for help with Mac OS X. Joshua and I sat at a bar area that was off to the side of the Apple store so it was less crowded and noisy than the Workshop had been. Joshua helped me link my Twitter account to notifications so that I would get a pop-up notice when I'm mentioned or get a Direct Message on Twitter. He showed me shortcuts for navigation and how to adjust my settings for notifications. He also showed me tips on using Safari, such as clicking on the cloud icon in Safari to bring up web pages on the iPhone and iPad that were open on the Mac.
Tech Tip: Press the Function key twice to activate dictation features on your Mac.
Joshua said that the One-to-One program was very popular. He had some customers who come in several times each week to get individual help.
Joshua was a great teacher and very helpful in explaining and giving suggestions about useful shortcuts.
Bottom Line
If you're looking for hands-on help with your tech, see what resources are available to you locally. Check with your Apple Store, local carrier store, library, community center or local university to see if free classes are offered to help you understand your tech.
Have you taken any tech classes? Would you like to take a class to show you how to use your tech? Do you have any helpful tech tips to share? Let us know in the Comments section below!