In the US, Mother's Day is fast approaching (May 13) and what better gift to get Mom than tech? Even if you don't live in the US, there's never a bad time to surprise Mom with a tech gift! No matter what your budget, you can get a tech gift your mother will love even if she's not a techie!
Free
1. Pinterest
Create a Pinterest board of your mom's favorite places, fashions, books, flowers, movies, recipes and/or colors. Let her imagine a trip to a far away destination or relive fond memories of fun family vacations.
2. Spotify
Create a Spotify playlist for your mom to let her know through music how much you love her. Be sure to include her favorite artists, as well as some traditional mom songs. Include some of your favorites too! She can share her music with others by linking Spotify to her Facebook account.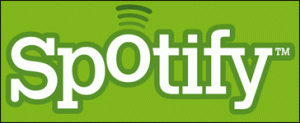 3. Foursquare
Create a scavenger hunt around town for Mom, complete with clues leading to places special to both of you: a favorite restaurant, store, park or museum. Make sure she checks in on Foursquare to get the next clue!
Under $30
4. iRewardChart

Surprise your favorite mom with a gift she and her kids will appreciate, iRewardChart. This app is a star chart for the 21st century, rewarding kids with stars for a job well done. Best for toddlers to tweens, iRewardChart lets mom and kids customize rewards as well as the number of stars needed to earn them. Kids become motivated, moms no longer need to nag, and everyone is happy.
This app isn't a game changer, it's a life changer which is why I named it The Best App Ever! iRewardChart is available for the iPhone, iPad and iPod Touch for $3.99 in the iTunes App Store, for Android devices at Google Play and for Windows Phones at the Marketplace.
See How to Give an App to learn how to give an app as a gift.
5. 8-Bit Flower Bouquet
Want to give your mom flowers but your budget is tight? Bring back memories of her youth with the 8-Bit Flower Bouquet. These flowers will remind Mom of the days of yesteryear when video games were old school. These beautiful blooms never need watering and will definitely bring a smile to her face!
The 8-Bit Flower Bouquet is $14.99 from ThinkGeek.
6. Belkin Chef Stand + Stylus
If your mom likes using her iPad or Kindle Fire in the kitchen but wants to keep her screen clean when her hands get messy, get her the Belkin Chef Stand. This device props up her tablet in either landscape or portrait positions and has a wand so she can control the apps while keeping the screen clean. Her hands may be sticky but the screen doesn't have to be!
I've been using this stand since my family got it for me at Christmas and find it to be a very handy kitchen tool. This stand is available from Buy.com for $20.99.
7. Aviiq Ready Clips
Does your mom hate tangled power cords? Would she like a compact charge cord for her phone? Check out the Aviiq Ready Clips that are the size of a pen and connect her device to a USB port. The clips are available with iPod/iPhone/iPad, Micro USB and Mini USB connectors. You have to buy two but you can buy two of one kind or mix and match.
I've been testing these for a few weeks and really enjoy the convenience and portability of Ready Clips. They are 5.5″ long, which is good for connecting to a computer, though not ideal when using them with a wall charger.
Ready Clips are $29.99 for a set of two at the Aviiq website.
8. Marware Kindle Fire Cover
If your mom has a Kindle Fire, get her a cover that will look stylish, protect her device and function as a stand. The Marware cover is made of polycarbonate so it's lightweight (3 oz.) but sturdy. The cover folds back to prop up the Kindle for comfortable reading or watching videos.
The Marware cover is no longer available.
Under $100
9. Etch-A-Sketch iPad Case
Does your mom love retro games? Get her an Etch-A-Sketch case for her iPad. This case will not only bring back fond memories of her childhood, it will also protect her device. Thieves will be fooled into thinking her iPad is a child's toy! The case is available from Target.com for $39.99.
Combine this device with a gift of the Etch-A-Sketch HD app for $2.99 in the iTunes App Store for the perfect pairing!
9. Lustro iPhone Case
If your mom likes bling but wants to keep it subtle, check out Lustro iPhone cases. These stylish cases are accented with Swarovski crystals in different styles, available in white or black. Prices range from $85-$95 on Amazon.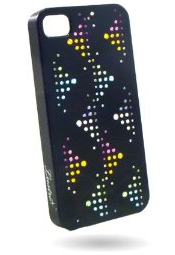 Over $100
10. Sharx Security Monitor
If you want to splurge on a new mom, check out the Sharx Security Video Monitor that will stream video to her PC, Mac or smartphone. The camera has night vision so she can check on her sleeping baby, and a DVR to record the video stream.
The Sharx Security Monitor is available for $299.95 at Amazon.com
Any Price
11. Giftly 
If you want to give your mom a gift certificate to her favorite local store, spa or restaurant, send her a Giftly gift card.
12. Karma

Karma is a great option for not only inspiration for delightful gifts but also for convenience. You can send a gift to your mom at the last-minute and she'll get the notice instantly. Or schedule a Karma gift today and have it arrive on Mother's Day in her mail inbox, as a text message or on her Facebook Timeline!
13. Living Social
Find a great deal for two on Living Social for an activity mom has always wanted to do but hasn't had a chance to try. Be with her for an experience of a lifetime.
14. Causes
Show Mom you care by paying it forward. Join forces with others in support of a worthy charity with Causes. Your mom will appreciate that the charity closest to her heart is important to you too.  Connect her cause to your Facebook Timeline to help spread the word.
Bottom Line
Even if your mom isn't a techie, she can still enjoy tech gifts from the heart!
Are you looking for gift ideas for your mom? Are you considering a tech gift for your mom for Mother's Day? Let us know in the Comments section below!