If the new football season finds you eager with anticipation, check out these tech tools that will help you ramp up your enjoyment of the games. Whether you're a fan of the NFL, Fantasy Football or European Football (what we in the US call "soccer"), The Wonder of Tech has you covered!
NFL Apps
Watching football games is going to be a lot more exciting this season, even if your team isn't Super Bowl bound. Apps  are available that help you watch games, find out stats and interact with players.
NFL Game Rewind
For true NFL fans who enjoy analyzing games just like the coaches, check out NFL Game Rewind, which gives you on-demand access to NFL games. Choose from following one team for $34.99 or the entire league for $39.99. If you really want to analyze the games, check out the $69.99 Season Plus subscription that brings you coverage from 22 cameras, just like the coaches watch.
NFL Game Rewind lets you watch games in HD with one, two or four videos playing at once. If you're short on time, you can check out condensed games or just the big plays, marked so you can jump to them quickly.
You can watch from your computer or from your iPad or certain Android tablets using apps. The tablet apps include the Telestrator feature (shown above) if you have the Season Plus subscription.
NFL Game Pass
If you're outside the US and missing your NFL games, check out NFL Game Pass. This subscription app gives you access to both live streaming and on-demand games outside the US, Canada, Mexico, Bermuda, Antigua, the Bahamas, and any U.S. territories, possessions and commonwealths. In addition to streaming live NFL games, this app also features stats, scores, condensed games and a play-by-play analysis of every game.
This app is available for the iPhone, iPad and iPod Touch at iTunes App Stores in countries where available, and for Android devices at Google Play.
NFL '12
This official app from the NFL brings you live scores, stats, highlights, and news. You can customize this app for your favorite team and get news, features and alerts. With the purchase of a subscription, you can watch Thursday night games and listen to live commentary of all the games.
NFL '12 is available free for the iPhone, iPad and iPod Touch at the iTunes App Store and for Android devices at Google Play.
 NFL Pro Tweets
If you want to get the inside scoop on the NFL players' tweets, check out NFL Pro Tweets. This free app will show you the Twitter streams  from NFL players as well as give you access to the NFLPlayers.com news feed.
This free app is available for the iPhone, iPad and iPod Touch in the iTunes App Store.
If  you don't have an iDevice, check out Mashable's list of 32 Must-Follow Twitter Accounts for NFL Fans.
Fantasy Football
If you're a fan of Fantasy Football, make sure to check out these tech tools to help guide your team!
Thuuz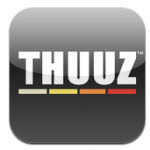 I first wrote about Thuuz in March in my article, Sweet (16) Sports Apps! This highly-rated app sends you alerts based on your favorite teams and players and lets you share reactions to the game. Thuuz's "excitement meter" detects when a game is getting exciting then alerts you so you can tune in. You can adjust your settings to be notified if games get exciting based on how much excitement you crave.
Thuuz was updated earlier this week to include integration with Fantasy Football so you can now get alerts for your fantasy players. Your Thuuz real-time sports feed is like having a personal assistant keep track of your fantasy football team.
Thuuz is available for free for the iPhone, iPad and iPod Touch in the iTunes App Store, for Android devices free at Google Play, and for Google TV at Google Play.
On September 13, Thuuz will introduce a new free app dedicated specifically to Fantasy Football called Thuuz Fantasy Plus.
SportsPicker Challenge
Unlike traditional Fantasy Football leagues where you draft players, SportsPicker lets you play Fantasy Football with teams. You can earn 100 points if you pick a favored team to win and between 125-150 points for an underdog.
SportsPicker is great for fans who don't have the time to manage a traditional Fantasy Football team and for those who like to win prizes. You can play with friends on Facebook for bragging rights or join sponsored challenges to win prizes from Amazon, Sports Authority, Best Buy and other sponsors.
SportsPicker is free to play on Facebook and with an app for iPhone, iPad and iPod Touch from the iTunes App Store.
Perfect Lineup
Can't wait an entire season to see how your Fantasy Football team does? Check out Perfect Lineup that lets you play an entire Fantasy Football season in one day. Pick your perfect players and see how they compete against others on game day.
Perfect Lineup, brought to you by DraftDay, even offers you a chance to win money or bragging rights, which ever you prefer. You have to pay to play if you want a chance to win money, but playing for bragging rights is free.
European Football (a/k/a Soccer)
Journey to Real Madrid
If "football" to you means "soccer" in the US, check out an app from the folks at MEDL Mobile called Journey to Real Madrid. This free app takes you on the lifetime journey of three famous footballers, Cristiano Ronaldo, Zinedine Zidane, and Mesut Ozil. The game follows their life stories from childhood to playing for Real Madrid in Santiago Bernabéu Stadium.
The game includes mini-games and allows you to hone your skills with over 270 possible shots. Play in four different game modes to earn Escudos to level up and unlock features to the game. You can also unlock features through in-app purchases.
Here's a video giving you a demonstration of the game:
Journey to Real Madrid is available free in the iTunes App Store for iPhone, iPad and iPod Touch.
Bottom Line
This season use tech to maximize your football fun!
Do you use tech to watch sports? Do you join fantasy leagues? What are your favorite apps? Let us know in the Comments section below!