What can you get for $5? You can get a Grande Cappuccino at Starbucks, five items at the Dollar Store, two dozen eggs, a gallon of milk (non-organic) or about 1 1/2 gallons of gasoline.
Or you could get pretty much anything you can find at Fiverr, a website where nearly everything is $5. Think of Fiverr as a combination of eBay and a Dollar Store for the Internet.
Sample Fiverr offerings include gifts, videos, writing, advertising, fun and bizarre items, and advice ranging from business, technology and life decisions.
Purchase items, such as a hand-made Angry Bird ornament (your favorite Angry Bird character, with or without a Santa hat) or a personalized laminated bookmark with a person's name written in calligraphy. Angry Bird ornament or Bookmark
Need your message spread to the world but don't have a large Twitter or Facebook following? For $5 you can get your message across to other's large Twitter or Facebook following.
If you need help with your website, Fiverr is filled with experts on WordPress and other website services. You don't have to be an expert in coding or relentlessly bug your friend who is an expert. Hire someone who has the experience and can help you out for $5.
Want a unique way to deliver a message? Have someone surf while saying your message! Surfer Dude
With Fiverr you can search specific items or from within categories such as Technology, Gifts, Travel, Writing, etc. You will be shown a list of the offers, as well as the seller's name and the flag of the country where they are from (hover your cursor over the flag if you don't recognize which country the flag represents). You can sort the results by Popularity, Rating, New and Express Gigs (if you need the results quickly).
As with eBay, you should buy from sellers with a lot of positive ratings. The higher the rating of the seller, the higher the chance you will be a satisfied customer.
You should also pay attention to the timing of the gig. Some gigs are promised in three days, other in a shorter time.
To purchase an item you need a PayPal account or you can use the payment service Fiverr provides. I used PayPal.
My Fiverr Experience
Over the past few weeks, I have been busy testing Fiverr to check out the services Fiverr sellers offer. I wanted to purchase gigs related to this site so you could see the results first-hand. I didn't inform any of the sellers that I was going to be writing a review of their services.
New Logo
My first purchase was a new logo from a seller named Reand. Here is a comparison of the old logo versus the new one created by him:
vs.
Reand from Indonesia went above and beyond my request, providing me with four logos to choose from, based upon my specifications. I chose my favorite from the four he sent to me and started using it right away. His gig isn't currently available because he is so busy fulfilling other gigs, but may be available in the future. You can see it here: Reand on Fiverr.
Facebook Like Box
Next I wanted to add a Like My Facebook Fan Page box in my sidebar. For that I took a deep breath because the gig involved giving someone Adminstrative privileges to my blog, meaning they could pretty much do whatever they wanted to the site. I purchased a gig from Don Hopkin, a wonderful Fiverr seller who completed the task in under an hour from when I ordered it. You can see it on my sidebar (feel free to click Like to see how it works!).
New Theme
I hired Hopkin again a few days later to help me fix an issue I was having with this new theme that I am launching today (more on the new theme below). He figured out what to do and solved the problem I was having (the sidebar for this new theme was appearing at the bottom of the page). I also wanted him to install the new Wonder of Tech logo at the top of the page but he ran out of time fixing the sidebar issue and confessed that he wasn't sure how to proceed because the image wasn't a good fit for the theme I had chosen.
I next tried to hire two other sellers to put my logo image at the top of this theme. One Fiverr seller had zero ratings, but I took a chance anyway. I never heard back from him, so after the gig expired, I requested it be cancelled. The next Fiverr seller I tried was highly rated. He cancelled the order right away as he confessed he didn't know how to fix the issue. I received a credit back from Fiverr for these two jobs.
The third time proved to be the charm. I hired a very highly rated Fiverr seller named seo_by_pro for the gig:
I will modify your wordpress blog/website as per your needs for $5
He asks that buyers contact him ahead of time, which I did. I asked for help putting the header at the top of the new theme and with changing the standard font size to a larger size. He replied immediately with a quote of $15. This was expensive by Fiverr standards, though not by Real World standards, so I accepted.
Seo_by_pro was a dream to work with. He was so quick in fixing the issue that I didn't have a chance to tell him not to launch the new theme yet. (Some of you got a sneak peek of the theme on Thursday when he fixed it and activated it.)
After I had approved the purchase and given him a glowing review, I realized I had a few issues still. The font wasn't as large as I had wanted (though he had changed it to exactly the size I had requested) and my header didn't show up for me when I was logged in as an Administrator. I had already marked the job as Finished so he was under no obligation to respond, but he fixed these issues immediately. Great communication and service.
Another Point of View
I'm not the only one who is a satisfied Fiverr customer. Jens Berget of Sly Marketing and guest author at The Wonder of Tech (see, The 10 Real Reasons Why I Love Spotify) has used Fiverr extensively. I asked him for his thoughts on the site to get another opinion about the services. Jens responded:
I truly am rubbish at design, and my technical skills are very limited. This means that whenever I want something done when it comes to design or to fix some technical issues, I need to hire people to help me. The only place I keep looking for people to hire is through Fiverr. It's not because it's cheap ($5), but it's mostly because it's easy and fast to find brilliant people. My latest project was to create an ecover for my Marketing Made Simple ebook.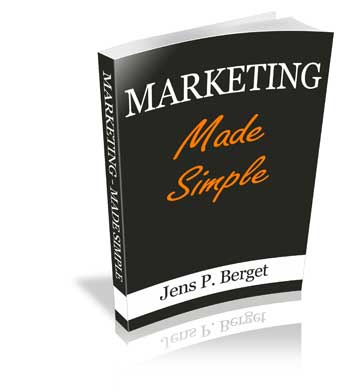 I'm very satisfied with the results. A few weeks ago, I had some issues with my webhost and my blog was really slow, so I used Fiverr to find an amazing guy who helped me to speed up my blog. I have also recently used Fiverr to find a very talented woman that helped me create a stunning intro to my videos. It goes without saying, but I highly recommend Fiverr to all my friends.
Bottom Line
If you need help with your website, want to buy a whimsical gift, want to send a creative message or need advice, check out Fiverr today!
Have you used Fiverr? Did you ever need help with a project and didn't know where to turn? Would you be willing to spend $5 to get a bargain or do you believe you get what you pay for? Let us know in the Comments section below!
************************
The New Theme!
Today I am launching a new theme for The Wonder of Tech, designed to give you, the reader, a richer experience. The theme is Huex by WP Now and allows you to pick your favorite color for this blog. The default color is my choice, but by clicking one of the colored boxes at the top of the blog, you can change the color to suit your tastes (you may have to refresh the page for the new color to apply).
Smilies also work with this theme so you can enhance your comments with all sorts of icons to communicate your mood.
I hope you enjoy the new theme and many thanks to Fiverr sellers Don Hopkin and Syed who made this theme launch possible!