Read The Wonder of Tech in today's  Philadelphia Inquirer!
*************************************************************
If you're looking for ways to save on next year's budget while shopping for gifts for your significant other, combine your two goals by canceling your cable service and setting up your home for optimal TV viewing without cable.
The good news is that your viewing choices have grown tremendously over the past few years, making life without cable seem less of a sacrifice. By setting up your home to be cable-free, you can save on costly monthly cable bills while having copious quantities of content to enjoy.
 What Can You Watch?
 Without cable service, you can watch local stations for free, often in HD. Check out titantv.com to see the listings of over-the-air broadcasts in your area. In Philadelphia, Channels 6, 10 and 17 broadcast three separate streams of shows each, including streams that aren't aired on cable. On Saturdays these streams offer sporting events like college football games, figure skating and children's programs for every member of your family.
 If you're reluctant to give up your favorite cable shows such as The Daily Show, The Colbert Report, Mad Men, The Walking Dead and others, no worries, you can still watch them without cable. Subscription services Netflix and Hulu+ charge $8/month each for streaming, much less than cable, with thousands of movies and TV shows, including cable shows.
You can also get cable shows on Apple's iTunes, either individual episodes or a season subscription. Shows are usually available on iTunes and Hulu+ the day after they're broadcast, or the following season on Netflix.
YouTube, Crackle, and Amazon Instant Video also offer plenty of free and paid choices for your viewing pleasure.
 TV Antennas
To receive an over-the-air TV signal for your local stations, you'll need an antenna. You can either get a whole-house antenna, residing on your roof or in your attic, or one for each TV in your home. Prices range from a few dollars for your classic set-top rabbit ears to a little over a hundred dollars for a roof-top antenna.
You need to learn the distance from your home to your local TV station towers to know how powerful your antenna should be. Antennaweb.org will calculate the exact distance from your house to TV station towers and the compass direction to point your antenna for each station.
Connecting Your TV to the Internet
To watch shows from services such as Netflix, Hulu+, iTunes, YouTube, Amazon Instant Video, etc. you need to connect your TV to the Internet. If you're buying a new TV for your loved one this holiday season, get one that connects directly to the Internet.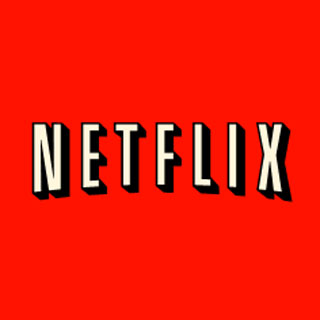 But you don't need to buy a new TV to get Internet content. Many set-top boxes can connect you to the Internet at a fraction of the cost of a new TV. You may already have an Internet connection through a Blu-Ray DVD player or a video game console, such as PlayStation 3, Wii, or Xbox 360.
For prices ranging from $50 – $98 you can get a Roku player that will stream Netflix, Hulu+, Amazon Instant Video, Crackle, CNBC, Fox News, NHL Game Center, and many more channels. Spring for the higher end model and you can even play Angry Birds on your Roku.
If you want to record your shows, get a DVR to record shows from your local stations as well as pause, fast forward and rewind live shows.
The TiVo Premiere, currently $79 at Amazon, can record shows from local TV stations as well as stream services such as Netflix, Hulu+, YouTube, Blockbuster On Demand, Amazon Instant Video, Pandora and others. With the TiVo app, you can use your iPhone or iPad to program your TiVo to record, view the channel guide and manage your recordings. TiVo charges $20/month or $499/lifetime for the program guide.
Apple TV, $90 from Amazon, will play content from iTunes, including tv shows, movies, music videos and video podcasts, as well as Netflix, MLB TV, NBA TV and YouTube. Apple TV can also transform your TV into a large digital picture frame by displaying your photos on your TV screen.
Some Blu-Ray DVD players also stream Netflix, Hulu+ and other Internet content. If you're giving a Blu-Ray player as a gift, make sure to get one with the ability to stream Internet programs.
With all of the selections for content available from local stations and on the Internet, you may not miss cable at all!
Have you considered cutting the cable for your TV? Do you watch mostly local stations? Do you watch Internet content such as Netflix on your TV? Let us know in the Comments section below!
* Scissors image by My Tears Fell