One of the best aspects of tech is how it can be used to help people with challenges. Tech such as Immersion Reading on the Kindle and SAM VIBE Internet Radio have opened up new worlds for people with vision issues.
For people who are blind or visually impaired, counting money can be an immense challenge. Unlike many other countries, US currency is uniform in size. The $100 bill is the exact same size as the $1, making cash transactions extremely difficult for people who with vision issues. Even in other countries, identifying currency can present problems for people with visually impairments.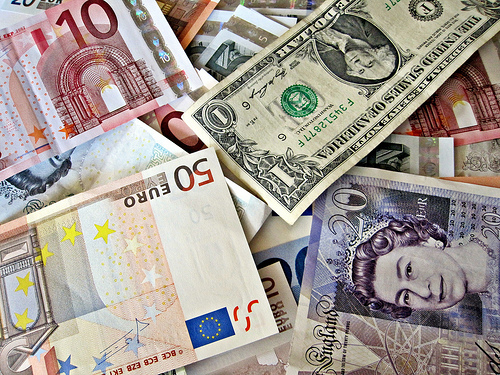 When I first started practicing law, I visited a courthouse in Tampa, Florida with a newsstand operated by a man who was blind. When I asked another lawyer how the man could work there without being swindled every day, the lawyer told me that the blind man said his daughter counted the money every night and that he usually came out ahead. Seeing that man working at the courthouse gave me faith in humanity.
But for those who don't want to depend upon the kindness of strangers, tech can help. These apps help people identify money using smartphones, tablets and computers to announce the denominations of currency. These apps don't need an Internet connection to work and they don't identify counterfeit bills.
IDEAL Currency Identifier
IDEAL Currency Identifier is an Android app that scans US currency and then speaks the denomination of the bill. To use the app, place the bill on a flat surface under good light. Then open the app and hold the phone over the bill so that it appears in the frame. The app will then announce the denomination of the bill and whether it scanned the front or back of the bill.
Here is a video showing how it works:
The app works on US currency since 1993 and was developed in collaboration with the Bureau of Engraving and Printing: U.S. Department of the Treasury and National Institute on Disability and Rehabilitation Research: U.S. Department of Education.
IDEAL Currency Identifier is available for Android devices running 4.0 and higher (Ice Cream Sandwich and Jelly Bean) and is free at Google Play.
LookTel Money Reader
LookTel Money Reader is an app that works on mobile Apple devices such as iPhone, iPad and iPod Touch as well as Mac computers running OSX 10.6.6 or later. This app recognizes currency and speaks the denominations for:
US Dollar
Euro
British Pound
Canadian Dollar
Australian Dollar
The currency denomination can be spoken in English, Spanish, French, Italian, German, Polish, Russian, Korean, Finnish, Danish, Swedish, Norwegian, Japanese, Greek, Hungarian, and Mandarin.
Check out this demo video to see LookTel in action:
LookTel is available for $9.99 in the iTunes App Store for iPhone, iPad and iPod Touch and  in the Mac App Store for Mac computers using OS X 10.6.6 or later.
Bottom Line
Tech can help people overcome challenges and make the world a more accessible place. People who are blind or visually impaired can become more independent by using these apps to identify currency.
Do you know anyone who might benefit from these apps? Have you seen how tech can help people overcome challenges? Share your thoughts in the Comments section below!
* Image of currency by Images Money