This article is the 500th post from The Wonder of Tech! For those of you who may have missed reading every single post, I have collected what I consider to be the top 100 posts out of the first 500.
This milestone took 2 years, 4 months and 13 days to achieve. The next 500 posts will likely take much longer as I started out publishing five times a week but now am publishing three times a week.

With 500 published posts, The Wonder of Tech has articles aplenty to quench your tech thirst. But finding the particular gems you are searching for may present a challenge. Here are my suggestions for Wonder of Tech articles you don't want to miss!
Useful Tech Tools
Tech can make life easier and more efficient. Here are articles about services that can bring efficiency and save you time.
Utilities
Do You Feel the Need for Speed?
15 Fantastic Chrome Extensions to Make Your Life Easier
Google Translate – Your Key to Understanding the World!
Services
IFTTT- Tech to Make Your Life Easier!
Evite: Your Invitation for Fun!
Organization
Evernote: A Powerful Organizational Tool!
Dropbox: The Cloud + Local in Harmony
Helpful Websites
These websites have something special to make your life more fun and/or efficient
Geocaching: Your Real Life Treasure Hunt!
Kickstarter – Get an Edge on Cutting Edge Tech
Fiverr: What Can You Get for $5?
Audible: My Favorite Way to Read a Book
Helpful Apps
These articles are the ones that stand out as being helpful:
Emergency Aid – Your Most Important App
You Don't Have to Be Patient with ZocDoc!
PaperKarma: Saving the Earth One Step at a Time!
iRewardChart – Reward Your Kids and Yourself!
Email
Dress Your Email for Success with WiseStamp!
Rapportive – Peeking Behind the Email Curtain!
Gmail Undo Send – Saving You from Your Mistakes
How To
Using tech can be easier than you think. Check out these articles showing you how to use tech.
General How To
Hack Attack! What to Do if Your Email is Hacked
How To Change Your Twitter ID Successfully
Searching for Images on Google
There's No Place Like Your Home Page!
Mobile Devices
How to Silence Your Phone


Close Your Apps!
Getting Started with Your New Smartphone or Tablet
8 Easy Ways to Get Free Dropbox Space
Kids' Educational Apps
I firmly believe that kids learn best when engaged and having fun. These apps can entertain kids while educating them.
Mystery Math Town – Take the Mystery out of Math!

Fun Apps to Entertain (and Educate) Your Child
Four Apps that Help Kids Love to Learn!
US Presidents 101 – Learn with Fun Apps!
The Civil War Today: A Must-Have iPad App!
Facebook
Tech-Knowledgy: Embarrassing Facebook Photos!
Facebook: Why Won't You Be My Friend?
Maps
Getting from point A to Point B and discovering the world around you are much easier with tech:
Meet the New Google Maps!
Field Trip – Discover the World Around You!
AR-Maps Brings Google Maps and Augmented Reality to Your Phone!
Google Maps Traffic – The Answer to Your Traffic Nightmares
Games
You don't have to be a gamer to enjoy respite from your daily life with a game.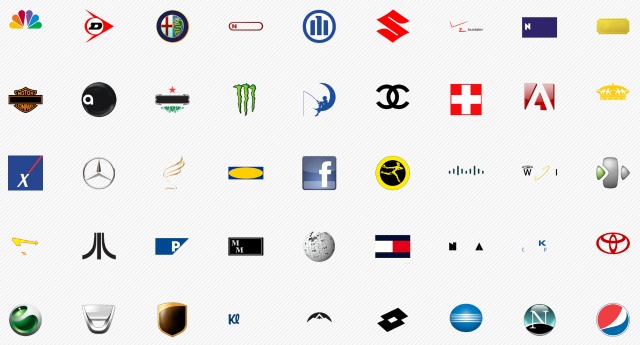 GeoGuessr – How Well Do You Know the World?
6 Super Fun Puzzle Apps to Stimulate Your Brain!
SongPop – Bringing the World Together with Music and Fun!
Words with Friends for Friendly Fun!
Tech Tools for Students
Tech can help you be a better student by making studying easier and more efficient.
Best Apps for Successful Students!

InstaEDU: On-Demand Tutoring for Instant Homework Help!
Quizlet – Ace Your Exams with Tech!
Take a College Tour with Tech!
Tech Tools to Enhance Your Knowledge at College!
Music
Twitter Music – Discover, Share, Play!
SAM VIBE – Your Own Internet Radio Station
The 10 Real Reasons Why I Love Spotify
Kindle
"Books are no more threatened by Kindle than stairs by elevators."
— Stephen Fry
Whether or not you prefer reading printed books, you may wish at some point to take advantage of convenience of ebooks. While many forms of ebooks are available, I prefer Kindle ebooks because of the availability of these books on all platforms – Kindle ereaders and apps for computers and mobile devices. I also enjoy many of the features Amazon has brought to these books, including Whispersync, notes, highlights and more.
As you can see, I have covered Kindle quite a bit at The Wonder of Tech:
Kindle Features
Kindle Experimental: Worldwide 3G Internet Browser

Whispersync for Voice: The Marriage of Kindle and Audible
Kindle X-Ray – Quench Your Thirst for Knowledge
Immersion Reading on Kindle – When You Need Some Extra Focus
Kindle Content
How to Add and Delete Kindle Books Easily (With or Without a Kindle)!
Send to Kindle — eRead (Almost) Anything
Kindle Library Lending Has Arrived!
Tech for Those with Challenges
Tech can help people with challenges by reducing struggles and bringing convenience.
Cool Currency Apps for the Blind and Visually Impaired
SAM VIBE – Your Own Internet Radio Station
Marlee Signs – Learn Sign Language from an App!
Recalls Plus – Your Product Recall Monitor!
Movies and TV
TV shows and movies are better with popcorn and tech!
Viggle – Your Best Excuse to Be a TV Fan!
Top 12 TV Apps: For Guilty Pleasures on the Go!
Can I Stream It? Easy Search for Movies and TV Shows
GetGlue HD – Your New Favorite Entertainment Guide!
RunPee: Your Must-Have Movie Companion!
Crackle: It's Cracklin' Good Fun!
Shopping
Tech tools can make shopping a breeze, showing you the best prices, reviews and availability of items at a glance!
Invisible Hand – For Economical Online Shopping!

ShopAdvisor – Your Virtual Shopping Assistant
Clutch Shopping – A Cornucopia of Shopping Apps in One
Mr. Rebates – It Pays to Shop!
Rather Be Shopping: Your Personal Site for Savings!
Retail Me Not: Another Shopping Buddy You Will Love!
Lighten Your Wallet with Key Ring!
FastMall – Shopping Made Easy with Tech!
Photography
Having a camera doesn't mean you always get great shots. Here are tech tools to help you make the most of your photos:
PicMonkey – Make the Most of Your Pictures

Fun Photo Editing Apps to Make You Look Fabulous or Hideous!
Awesome Apps to Share Photos from Your Smartphone!
FotoSketcher – For the Artist in You!
Social Tech
Beyond social media websites, tech can help improve your social life, both in real life and online.
Hang w/ – Who Knew the World Was This Much Fun?

Google Plus Hangouts – Fun and Functional!
Uberlife: The Power of Together
What's Ahead
The Wonder of Tech has much more amazing tech for you. I can't get to all the great tech that I want to write about. Before I even started this blog, people asked me if I would run out of topics to cover. I'm happy to report that certainly isn't the case.
The Wonder of Tech wonders, what would you like to see at The Wonder of Tech for the next 500 posts? Take the poll and let us know! You can vote for as many topics as you want:
Stay tuned for much more fun and useful tech!
Your Turn
Have I missed any? Which articles were your favorites? Which ones do you remember the most? Were there any articles you found particularly helpful? What would you like to see covered in the future at The Wonder of Tech? Let us know in the Comments section below!
What would you like to see at The Wonder of Tech? Do you have tech questions? Are there topics you want me to cover? Let me know in the Comments section below!
* Photo by Nadja von Massow