Having a smartphone means that you always have a camera at the ready whenever you feel like snapping a picture. With a smartphone you no longer regret leaving your camera at home, you can capture any moment of your life and transform it into a photo.
But with these capabilities and capacities come a new problem: how to organize your photos. Let's face it, having thousands of photos doesn't do you much good if they aren't organized. The issue of organizing photos is becoming more of a challenge with the advancements in tech. With Flicker giving you 1 TB of storage for free, you now have a place to store all of your digital photos (or at least the first two million of them), but organizing those photos into meaningful collections is another matter.
Do you wish you had a tech fairy who could wave a magic wand and organize all of your photographs?
I haven't found a tech fairy yet but I may have found the next best thing: APPO. I recently met Cathi Nelson at the Pennsylvania Conference for women. Nelson is the President and Founder of the Association of Personal Photo Organizers (APPO), and I talked with her about the common problem of photo organization.
If you're overwhelmed by your digital and print photos you're not alone. Nelson informed me that 75% of the photo books that are started online eventually are abandoned and never finished. The good news is that you can get help so that your most cherished memories are preserved and your photos become more than just digital files taking up space on your computer or in the Cloud.
About APPO
Nelson created APPO for professional photo organizers who want to help their clients manage their photos. "The goal of APPO is to bring your photos back into your life. We're creating a new industry: the photo life management industry," said Nelson.
APPO organizers first conduct a "needs analysis" to help them understand their clients' goals. Nelson gave the example of a client who might have a lifetime of photos just inherited from her parents that she needs to distribute to family members. Another client may be someone who is downsizing his house and needs to deal with his photos. "They feel guilty throwing the photos away but the kids don't want them," explained Nelson
Dealing with photos can produce strong negative emotions. Getting rid of photos may be tough, but Nelson advises people keep the goal in mind. "The prevailing emotion for people is guilt and anxiety about their photos. The goal isn't to save all of your photos, either printed or digital." Nelson explained that the goal is to preserve memories so you should keep the photos that matter the most to you, the photos that tell the stories of our lives.
Nelson pointed out that we take photos chronologically but we think thematically. APPO organizers help clients organize their photos into themes, such as family vacations. Nelson said that people don't need 25 photos of the Roman Coliseum so those would be sorted to find the best one. "What's more important is to capture that memory and show what that experience was like."
Nelson gave the example of people who might organize a family photo album chronologically showing their child throughout the years. "Here's Johnny playing soccer when he's five, when he's six. How boring is that? How about a picture of Johnny with a soccer ball when he's three and one where he's scoring the winning goal in high school right next to each other? That's a much more interesting visual display."
Print vs. Digital
Most people have a combination of printed and digital photos and APPO organizers can help people with both types of photos. "The printed photo is still the best back up," said Nelson. "If Moses had the 10 Commandments on an external hard drive we wouldn't have them."
Some people who have digital photos want them in print while others who have print photos and want to digitize them. Nelson says the clients decide how they want their photos preserved.
APPO Finished Products
The result of the organization of your photos can be more than the satisfaction of getting your photos under control. APPO organizers can use your photos to create memory books, photo albums, photo displays, scrapbooks, and genealogy books. APPO also helps convert videos to a digitized format so you can view them and preserve them into the future.
Some clients use APPO organizers one time for organizing all of their photos or for a single family event such as a wedding, while others are recurring clients. Nelson gave the example of a client who handed her a memory card after each vacation which Nelson then turned into an album.
This time of year, APPO organizers help people create their holiday cards. "They can help you pick the best photos and put together a nice collage and order your photo cards for you," said Nelson.
Finding an APPO Organizer
Organizers can be local or work remotely. Nelson talked about an organizer in Florida who organized the digital photos of a client in New York using shared Dropbox folders. Remote organizers tend to work with digital photos while print photos are usually handled by a local organizer.
APPO organizers can be found in the UK, Canada, UK, Australia and New Zealand. You can locate an organizer using the APPO website.
Pricing
APPO doesn't set prices but Nelson said many of its member organizers charge somewhere between $65-$85/hour. She pointed out that many have package deals that give clients a better price and an expectation of what a project will cost.
APPO Blog
The APPO has a blog that gives photo tips such as how to create a photo book for teens and how to declutter your fridge.
Become a Photo Organizer
If you were born with an organization gene and have a passion for photos you can become a photo organizer and help others organize their photos. Members of APPO are independent businesses who get support from APPO. Support can range from helping the organizer set up a business to establishing a pricing schedule, marketing, and finding clients. Organizers may specialize in organizing print and/or digital photos, whichever format they're more comfortable with.
APPO offers a certification program to train and certify members to work with clients, products and projects. Members go through six training modules including management, organization, copyright laws, and more. After completing the training, members need to meet certain standards to become certified. About 35% of APPO members are certified.
APPO holds regional events and member meetings so members can get updates on the latest products and services and test new photography products before they come to market. APPO also has an online community where members can support each other, answering questions and offering suggestions.
If you're interested in becoming a photo organizer, check out the APPO website for more information.
Your Thoughts
Are you challenged by organizing your photos? Do you have a mixture of digital and print photos? Which do you prefer? Do you wish you had a tech fairy who could wave a magic wand and organize your photographs? Do you like the idea of getting help with your photographs? Would you like to become a photo organizer? Let us know in the Comments section below!
______________________
Verizon Workshops in the Philadelphia Area
If you want to learn more about using your phone, check out workshops given by Verizon. Here is a list of workshops given in the Philadelphia area in November: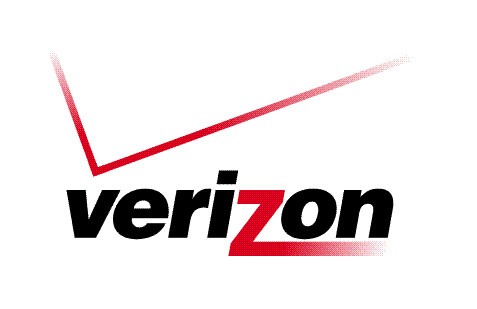 •Android: Apps for Everyone, November 20, 5:00 p.m., Willow Grove, PA:
https://vzwworkshops.verizonwireless.com/vzwworkshops/nos/wws/inStore.action
•Android: Doing More with your Motorola Device, November 20, 6:00 p.m., Ardmore, PA:
https://vzwworkshops.verizonwireless.com/vzwworkshops/nos/wws/inStore.action
•Android: Getting Started, November 26, 5:00 p.m., Mount Laurel, NJ:
https://vzwworkshops.verizonwireless.com/vzwworkshops/nos/wws/inStore.action
Don't live in the Philadelphia area? Check with your local Verizon store to see which workshops are offered near you.
See, Getting Schooled in Tech! for more information about Verizon workshops.
__________________
SkyMotion Update
Good news for fans of SkyMotion hyper-local weather technology. The company was purchased by Accuweather who plans to incorporate SkyMotion's forecasting capabilities into AccuWeather's mobile apps and website. SkyMotion will continue to be available as a separate mobile app.
You can read more about this acquisition in Accuweather's official announcement.