If you have your heart set on getting an iPhone 4S on Friday, but missed out on pre-ordering the device, you're probably thinking you'll have to have to wait in line for hours. Perhaps some Apple fans are already camping out at your local Apple store. A happy iPhone camper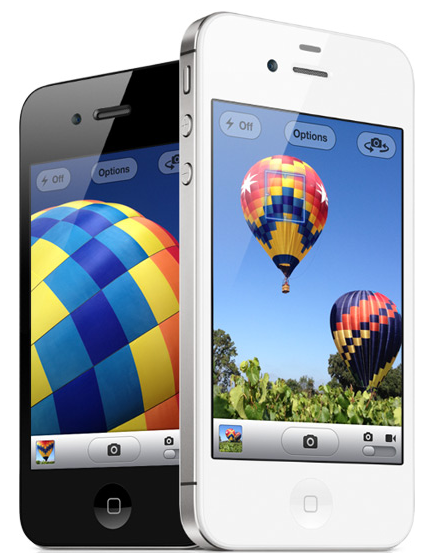 Should you take the day off of work on Friday to stand in line? Should you dig your tent out of the basement? Should you wait until Saturday in the hope that your store doesn't sell out of the model you want?
No worries, The Wonder of Tech has you covered. In what may be the best kept secret in the tech world, Radio Shack (a/k/a The Shack) is taking pre-orders of the iPhone 4S on AT&T and Verizon. Sorry, Sprint customers, as of this writing, Radio Shack isn't taking orders for Sprint iPhones.
I haven't seen this reported elsewhere, and the two Radio Shack stores I visited to confirm this information had no signs up to advertise the pre-orders. But both stores stated that they were taking pre-orders. To further confirm this, I dragged a friend into a Radio Shack and had her pre-order a 16GB white iPhone 4S on AT&T (actually she was thrilled to do this as she thought she would be in line for hours on Friday).
If you pre-order at Radio Shack, you must put down a $50.00 deposit which you get back in a $50.00 gift card. You can use that gift card to help pay for the phone when you pick it up. You have three days from Friday to pick up the phone, after which they can sell it to someone else.
So if you're planning to stand in line for an iPhone 4S on Friday, save yourself some time and head to Radio Shack today instead!
Were you looking forward to standing in line on Friday? Have you already pre-ordered your iPhone? Are you scratching your head wondering what all the fuss is about? Let us know in the Comments section below!
10/12/11 At 9:00 EDT this evening one Wonder of Tech reader told me that his local Radio Shack was promising Wednesday (10/19) deliveries for pre-orders of the iPhone 4S. I then confirmed with my local Radio Shack that they were still taking pre-orders for Friday (10/14) delivery at its store. The Radio Shack website says that pre-orders will be available for pick up in stores on 10/14. If your Radio Shack is its iPhones will be available after 10/14, check with a different Radio Shack store in your area.