As with most years in this century, 2016 was filled with news about tech. Hits, misses and new tech kept us wondering what tech would be like in the future and how it would continue to affect our daily lives.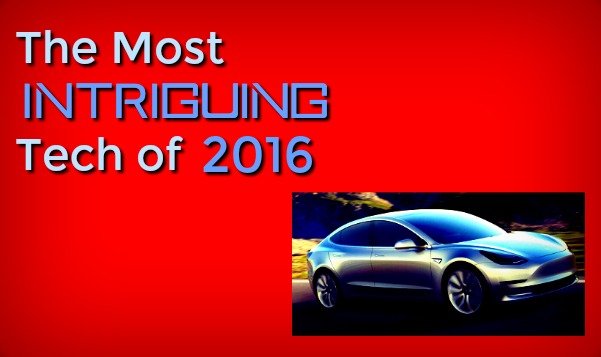 These tech stories were in the news this year, with the only constant being change. New products, updates to older products, and tech fails combined to make the tech of 2016 much different from tech in past years.
Digital Assistants
Digital Assistants became even more popular in 2016 with the launch of Google Assistant in the Pixel phone and Google Home. Joining Siri from Apple and Alexa from Amazon, Google Assistant can give you a preview of your day, answer search questions and alert you when it's time to leave for your next appointment.
Amazon's Alexa expanded its reach into new Amazon products Dot and Tap. Alexa also became available to third-party developers in 2015 so in 2016 Alexa began to arrive on devices not made by Amazon. See, PC Magazine 5 Devices that Can Control Alexa Without Amazon Echo.
Each Friday in 2016 Amazon sent subscribers an email with new skills for Alexa. Amazon also added a new page for users to discover Alexa's skills. Check out What Can Alexa Do? Here's a New Way to Discover Her Skills.
Apple's Siri got the ability to connect to third-party apps in iOS 10. For example, you can use Siri to order a car via Uber or find a local place with Yelp.
Facebook Updates
Facebook received major updates in 2016, including adding Reactions. Now you can do more than Like a post. You can express Love, Haha, Wow, Sad and Angry. See, Facebook Reactions — What's Your Reaction?
Marketplace was added to Facebook so now you can buy and sell items with Facebook members nearby. Learn more at Facebook Marketplace – A New Way to Buy and Sell Stuff.
Facebook now offers Live Video, so you can live stream your life to your friends and watch videos from those you follow. The Social Network also added GIFs in Messenger, collages, slideshows and more. See, Facebook's Fun New Photo Collages, GIFs and Live Video Features.
Tesla
Tesla announced its third model car, appropriately called Model 3, in March and began taking pre-orders for delivery scheduled to begin in late 2017. This model, beginning at $35,000, has many of the same features as the first two models which are much more expensive. Owners of the Model 3 will have an all-electric car with auto-pilot hardware, a range of 215 miles/346 km, and seating for 5 adults.
Nearly 400,000 people reserved a Model 3 by paying a $1000 deposit, in spite of not being able to test-drive the car.
You can pre-order yours at the Tesla website.
Games as the Biggest Apps
The two biggest smartphone apps this year have been games. Both Pokémon GO and Super Mario Run quickly topped the app charts and broke records for popularity.
Pokémon GO became a craze over the summer and was reported to have caused 110,000 traffic accidents in 10 days. This month, Pokémon GO became available to play using the Apple Watch.
Super Mario Run was released earlier this month and is currently at the top of the paid and highest grossing iTunes Store charts. 2017 may bring this popular app to Android.
Video Streaming/Downloading
Fans of watching videos got good news in 2016 with Netflix and Amazon Prime Video expanding around the world. Netflix began allowing videos to be downloaded via its Android and iPhone/iPad apps, which Prime Video began offering in 2015. See, Netflix Now Allows You to Download Videos.
Both Netflix and Amazon Prime Video extended their reach, with Netflix adding 190 countries and Amazon Prime Video adding 200 countries to their coverage.
The Hottest Tech in 2016
The hottest tech of 2016 was undoubtedly the Samsung Galaxy Note 7, which had a tendency to catch fire and explode. The company hasn't stated what exactly went wrong with its latest phablet, which it had to recall when it became such a hazard that it is now banned on airplanes. See, Mashable Samsung might finally know what went wrong with the Galaxy Note 7.
A software update will soon cause the phone to become unusable, finally forcing fans of the phone to trade in their Note 7s for a non-exploding model.
This flight attendant wins Halloween. She dressed as a galaxy note 7 on fire 😂😂😂 pic.twitter.com/zioS6d5xhh

— Nicholas Grava (@NicholasGrava) November 1, 2016
Encryption — Apple vs. FBI
An individual's right to privacy was pitted against law enforcement's interests this year when the FBI tried to get Apple to unlock the iPhone of the San Bernadino terrorist Syed Farook. The case proceeded through the courts, with Apple refusing to develop the software to unlock the iPhone and the FBI trying to find evidence on the phone to help with their investigation.
The case was dropped when an unnamed company used its software to aid the FBI in unlocking the phone. Find out more at Apple vs. FBI — What You Need to Know.
Apple Fell in Love With Dongles
Apple's newest iPhones, the 7 and 7 Plus, have been praised for their advanced cameras, brighter screens and new Jet Black color.
But the absence of a headphone jack, praised as "courageous" by Apple, forced owners of these phones to use a dongle with their existing headphones, use Bluetooth headphones, or use earbuds that have a lightning connector that come with the phones .
Owners of the new MacBook Pro, launched in October, must use a dongle to connect the lightning cable from their iPhones to their computers. The new MacBook Pros have USB-C ports, which are incompatible with the cables that come with iPhones.
The good news is that the new MacBook Pro comes with a headphone jack, though the earbuds that come with the iPhone 7 and 7 Plus can't be used with the new MacBook Pro.
Yahoo Mail
Users of Yahoo Mail got two doses of bad news this year. In September Yahoo announced that 500 million mail accounts were hacked in 2014. Then in December the company revealed that over 1 billion mail accounts were hacked in 2013.
Users of Yahoo Mail who want to switch email services now have a tougher time, as Yahoo Mail has disabled its auto-forwarding service. See, CNet Yahoo Mail makes it hard to leave, disables auto-forwarding.
Pebble Watch
Pebble Watch fans got bad news recently. Fitbit, a maker of fitness bands, bought the software of Pebble, but not the entire company. Pebble announced that it would be closing its company and ending its current Kickstarter campaign.
Owners of Pebble watches can continue to use them, but they will no longer get software updates, replacement chargers or warranty service.
Your Thoughts
Which of these tech stories were most interesting to you? Were there any 2016 tech developments you would add to this list? What do you think will be the most intriguing tech in 2017?
Share your thoughts in the Comments section below!